Storytel Belgium will be run from the Netherlands, setting the scene for Austria, Luxembourg and Switzerland to be run from Storytel Germany. TNPS takes an educated guess at where the other of the promised 20 new markets in 2020-23 will be
---
The announcement that Storytel will launch in Belgium before the year's end will come as no great surprise in itself, but the operational model – Storytel Belgium will be run from Storytel Netherlands – is more in keeping with the hub model being deployed in Latin America and SE Asia than the model for past European expansion.
That too should come as no real surprise, given Storytel's commitment to be in 40 markets by 2023.
The hub model provides a cost-effective way to maximise reach without deploying a country manager for every market, and offers some insights into where Storytel might be heading next.
First a look at the latest press release from Storytel.
Storytel, one of the world's leading audiobook and e-book streaming services, will be launching its service in Belgium during the fourth quarter of 2020. The Belgian service will be operated from the office of Storytel Netherlands.
The emphasis on ebooks is itself noteworthy as there has in the past an inclination to skim over the ebook side of Storytel and fixate on audio, which is where the main interest and revenue comes, but of course the global pandemic has given a new lease of life to ebooks for those who prefer to read rather than listen.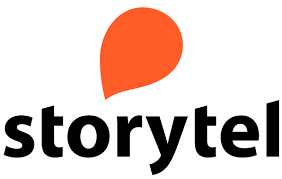 Why Belgium? The press release explains that Belgium is,
a digitally mature market with an urban population, a strong literary storytelling tradition, and with high confidence in digital products, payment solutions, and streaming services. Belgium is also geographically adjacent to the Netherlands, one of Storytel's strongest non-Nordic markets. Belgium is a densely populated country with 11.5 million inhabitants, split into Dutch-speaking Flanders, French-speaking Wallonia, and Brussels.

The app will be curated in Dutch. A wide range of Dutch and French titles available in the app will be augmented with a substantial range of Belgian literature – fiction, thrillers, feelgood, children's books, self-development, business literature, and much more. English and German titles will also be available within the service.
Storytel's Chief Commercial Officer Ingrid Bojner said:
Bringing Storytel's offering of great stories and user-friendly technology to Belgium is really something we are looking forward to, especially with the positive experience we have from the Netherlands, where Storytel has been available since 2013. Our proven concept formula and go-to-market strategy in the Netherlands make us confident that our service will attract Belgian customers. We already see traction in Belgium with thousands of users signed up through the Dutch app, so it is both a logical and inspiring step for us to bring the magic of stories to more Belgian customers.
Storytel Belgium will be run from the Netherlands by Storytel NL country manager Ruth de Jager who will be in charge of curating Dutch content for Stortyel BE.
Said de Jager,
We are going to work closely with publishers in Belgium to ensure our new subscribers have access to a great local offer. Belgium is known for its high quality literature and storytelling. We cannot wait to bring this to our platform in audiobook and e-book form.
Okay, let's now set aside the press release diplomacy and get down to realities.
Stepping back to see the bigger picture, we know Storytel has already committed to launching in Thailand this year and in Indonesia in 2021 –
and we also have an Israel launch lined up for 2021.
Belgium, Thailand, Israel and Indonesia will take us to 24 markets, begging the question, leaving a further 16 markets to account for by 2023.
Where might they be? While we cannot rule out the odd surprise from Jonas Tellander, the Storytel map is probably not that difficult to second-guess, and as regulars here at TNPS know, I like to try anticipate Tellander's global moves, so here's how I see Storytel panning out over the next 2-3 years.
Taking the Netherlands hub as a model for Dutch content, the logical expectations in Europe are launches in Austria, Luxembourg and Switzerland where existing German-language content can be deployed and with an operational base in Germany, a Portugal launch to capitalise on the content available for Brazil, and a Storytel France launch.
In the press release for the Belgium launch French content is alluded to ("A wide range of Dutch and French titles available in the app") and that opens the door to not just Storytel France but Storytel Canada and also an expansion across francophone North Africa in coordination with the Arabic-language content of Storytel MENA. Storytel Morocco, Tunisia and Algeria would fit neatly with the French and Arabic content pot, while Storytel Egypt would be a logical move to capitalise on English and Arabic content.
Storytel also of course has its Latin America hub based in Mexico, that has already seen Storytel Colombia launch –
and we can expect Storytel launches in other Spanish-speaking countries across Latin American in 2021-22.
Argentina, Chile, Venezuela and Peru would be logical early contenders, but I think we should be open to the likelihood Storytel will go much wider than that, using the Mexico City hub as its operating base, and we could well see the aforementioned plus Paraguay, Uruguay, Bolivia, Panama, Costa Rica, Nicaragua, Honduras, El Salvador, Guatemala and the Dominican Republic all counting as part of the 40-market Storytel portfolio by 2023. Cuba? That would be the icing on the cake, given Sweden is not bound by the Cold-War hangover that dictates some countries' policies towards the island.
With Thailand set as the SE Asia hub –
and the planned launches in Thailand and Indonesia supplementing Storytel Singapore, other prime SE Asia candidates have to be Vietnam and the Philippines. The latter especially likely given the market for English-language content in the Philippines.
But with Storytel firmly entrenched in South Korea –
then Taiwan has to be on the Storytel radar too.
And of course we've barely began to speculate about other European markets, with Romania, Hungary and the Czech Republic the front-runners, but as we've seen with Iceland, population just 340,000, no market should be considered too small.
All that said, Jonas Tellander make yet produce another surprise from his magic box, as with the Storytel Israel announcement.
One thing to bear in mind is that while Storytel isn't in any major English-language markets other than India right now, and is unlikely to be welcomed in the US, UK, Australia or New Zealand in the very near future (Canada maybe…), it does have adequate English-language content to launch in African markets like South Africa, Nigeria and Ghana, and my money would be on a South Africa launch at minimum before 2023, and possibly as soon as 2021.