Storytel remains predictable, but gratifyingly so, as it beats Q2 forecasts and announces new market plans.
Taking the numbers first, and the summary is pretty simple. Revenue up 43% YOY to just shy of $50 million for Q2, while paying subscribers reached 1.25 million.
Digging into the detail, and from the press release:
The average number of paying Storytel subscribers in the second quarter of 2020 in the Nordic segment was 832,800, which corresponds to 6,800 paying subscribers above forecast and a customer base increase of 163,600 subscribers compared to the second quarter of 2019. Streaming revenues in the Nordics came in at 366 MSEK ($40 million), which was in line with forecast.
At which point some context. That's $40 million streaming revenue from Storytel's presence in Sweden, Finland, Norway, Denmark and Iceland – total population 26 million and five different languages – while competing against fierce competition from Nextory, Bookbeat and others.
A reminder that even small single language markets can easily sustain digital subscription operations. Denmark, population just 5.7 million, has four subscription services and another due to launch at any time.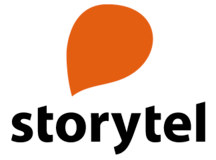 While ahead of Storytel's global markets for now, the non-Nordics saw subscribers grow 94% YOY, closing in on a half million, while streaming revenue growth from the non-Nordics markets amounted to 113%, with 93 million SEK ($10 million).
CEO Jonas Tellander said:
Storytel saw a continued strong influx of customers during the quarter – not least in the Nordic markets where the audiobook wave originally started and where the competition is tougher. The service is attractive and appreciated by the customers in all stages of our development – from when we enter and build new markets from the ground up, to aggressive and forward-leaning strategic investments in content, user experience and production that consolidate and strengthen our position.
Storytel is currently in twenty markets – Brazil, Bulgaria, Colombia, Denmark, Finland, Iceland, India, Italy, Mexico, Netherlands, Norway, Poland, Russia, Singapore, South Korea, Spain, Sweden, Turkey and United Arab Emirates.
This year it will be launching in Thailand, and in 2021 in Indonesia.
No surprise there to TNPS regulars. We had Thailand pinpointed in August 2018 and Indonesia in May 2019.
Why Thailand and Indonesia? Aren't these internet backwaters?
Actually Thailand is 18th in the world by internet users, with 57 million people online. That's more than Italy and just behind France.
Indonesia? Believe it or not, Indonesia has more people online than Germany and the UK combined. 30 million more in fact. With 171 million people online Indonesia is the fourth largest country on the planet by internet users.
Storytel should have an easy ride in Indonesia, but in Thailand the market leader Ookbee may provide stiffer competition.
But Storytel has deep pockets –
and rather than be concerned by Ookbee's eight years local branding and ten million user advantage, I suspect Jonas Tellander will take Ookbee in his stride and be looking closely at Ookbee's extended options in Malaysia, Vietnam and the Philippines as the company ponders its next moves.
Storytel's Q2 report comes a week after the company announced it had acquired a 70% stake in Iceland's biggest publishing house, Forlagið, leaving Mál og menning Literary Society the remaining 30%.
A press release explained that Forlagið, which joins Sweden's Norstedts Förlagsgrupp, Denmark's People's Press and Finland's Gummerus Publishers in the Storytel stable, will be operated separately from the streaming service.