Originating in Sweden in 2016, Kitab Sawti has been a leading force in Arabic-language audiobooks, competing with local players like Booklava and Dadh and the recent arrival (2018) of Storytel.
Now Storytel has bought out Kitab Sawti in a surprise move that puts Storytel Arabia, operating out of Dubai, in a commanding position, with over 5,000 Arabic-language titles, which it is claiming is the largest offering of Arabic audio titles anywhere.
Kitab Sawti CEO and co-founder Sebastian Bond said:
We are very proud of what Kitab Sawti and our fantastic team have achieved in the Arab region. I am convinced that Storytel, with its scale, technical ability, entrepreneurial spirit and global experience, will be an excellent owner to take the business to the next level.

I am also looking forward to continuing to drive the audiobook passion of the Arabic-speaking consumers and to highlight the unique qualities that exist with Arab writers and publishers.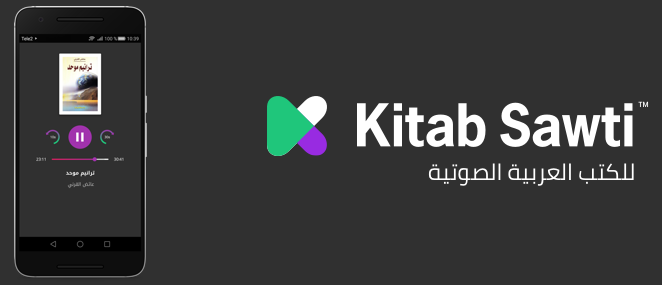 Kitab Sawti had sales of SEK 2.4 million ($261,000) in 2019, and in 2020 saw subscribers double during the region's lockdown.
For Storytel, CEO Jonas Tellander, said:
I am very happy and excited for the exciting opportunities that the combination of Storytel and Kitab Sawti will be able to offer to Arab consumers, publishers and writers. Online media consumption is in a boom in the Middle East, and so is consumer confidence in digital products and The positive trend for audiobooks that we see among customers in the region clearly shows great potential. And so does the combined knowledge and skill of Storytel's and Kitab Sawti's fantastic local Arabic team.
Sebastian Bond will lead Storytel's operations as Storytel Arabia upgrades to become Storytel MENA, potentially encompassing all the Arabic-speaking markets of the Middle East and North Africa.
The deal will formally close July 10.
Press release here.