Organised by the Nigeria Book Fair Trust, the 18th Nigerian International Book Fair in Lagos will run for six days from 6 May.
The dates have been up on the book fair's Facebook and twitter accounts for a while now but this week the event was formally announced by Gbadega Adedapo, Chairman of the Nigerian Book Fair Trust and President of the Nigerian Publishers Association.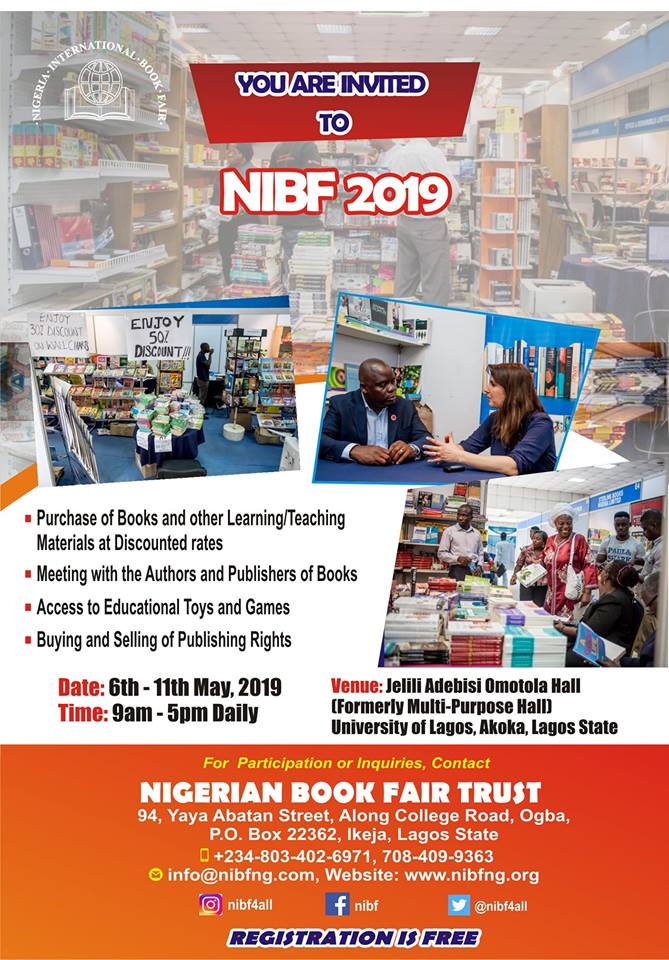 The theme this year is "Optimising New Technology in Book Development and Distribution for the Promotion of Book Trade in Africa", and among the keynote speakers are:
Dr Hameed Bobboyi, Executive Secretary of the Universal Basic Education Commission, UBEC
Okechukwu Ofili, MD Okada Books
Mike Olajide, Executive Director of Sidmach Technologies
Richard Xiang Pingnian, Vice President of ZTE Technologies Nigeria
Chander Shekhar, CEO of Spring Time Software
The Nigerian Copyright Commission and the Nigerian Educational Research and Development Council will engage with the Nigerian International Book Fair this year for the first time.
Via Tribune Online Nigeria.
The Latest (March 2019) internet statistics suggest Nigeria is the 7th largest country on the planet by internet users, with 111 million people online.
The embrace of digital at the Nigerian International Book Fair this year is but one example of why we at TNPS believe there is a $5 billion opportunity for African publishing in the next decade.
African Publishing – The $5 Billion Digital Opportunity as Nigeria becomes 7th largest country by online population

Follow the Nigerian International Book Fair on Facebook.
And on twitter: @nibf4all