Back at the Cairo International Book Fair earlier this year Storytel announced its plans to launch the Harry Potter books in Arabic as audiobooks, and the first audiobook is now available to download.
It's a huge boost for Storytel Arabia and likely to bring to the platform a lot of new subscribers.
A press release notes that,
voice-over artist Samaan Ferizali is the narrator of the Arabic audio format of Harry Potter and the Philosopher's Stone as well as the remaining six main books that will be gradually released throughout 2019.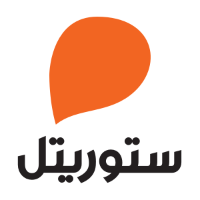 Storytel Arabia's Country Manager Ammar Mardawi said,
It is going to be a different experience listening to, instead of reading, the adventures of Harry Potter and his friends. Samaan has done a spectacular job bringing life to over 150 characters of the seven books and giving our listeners a fresh way to enjoy the many twists and turns of the Harry Potter series. We hope to take this wonderful collection of stories to as many places in the Arab region as possible, so that book lovers in this part of the world can experience the magic all over again in a new way. This latest venture is another way of delivering the best audiobook collection to our subscribers across the Arab region, who continue to support and trust our organization.
It is not made clear, but presumably this collaboration between Storytel and Pottermore Publishing means Storytel has exclusive rights to the Harry Potter audiobooks, to the detriment of the several rival Arabic-language audiobook operators in the Middle East.
Cycling back to the deadline, and the erroneous claim about Storytel
In the About section of the press release the Storytel summary states:
Storytel is the world's first streaming service for unlimited listening/reading on the mobile phone. The service was launched in 2005 and Storytel has had more than 53 million consumed audiobooks and ebooks up to this date … The company is headquartered in Stockholm and operates in 18 markets: Sweden, Norway, Denmark, The Netherlands, Finland, Russia, Poland, Iceland, Turkey, Italy, Spain, India, United Arab Emirates, Bulgaria, Mexico, Brazil, Singapore and Germany.
For clarity, the Storytel Brazil and Storytel Germany platforms are not yet live. The Storytel Brazil launch is believed to be imminent and the Storytel Germany launch scheduled for this summer.
Press Release.