Called Destinação Brasil, the project of the trade-promotion group Brazilian Publishers more than earned out its costs at the Guadalajara International Book Fair, setting in place business deals for 2019 worth almost a half million dollars.
Mexico's Guadalajara fair, which this year clocked 819,000 visitors, is regarded as the most important trade fair in the Spanish-speaking world, although Spain's Madrid Book Fair and Argentina's Buenos Aries International Book Fair both attract bigger crowds (over 1 million in Buenos Aries, over 2 million to Madrid).
This year Brazilian Publishers, founded in 2008 as a partnership between the Brazilian Book Chamber (CBL) and Apex-Brasil (Brazilian Trade and Investment Promotion Agency) to promote the Brazilian publishing industry in the global book market, had its usual trade stand, but arrived in Mexico as part of a delegation of 15 Brazilian publishing houses and 12 Brazilian authors.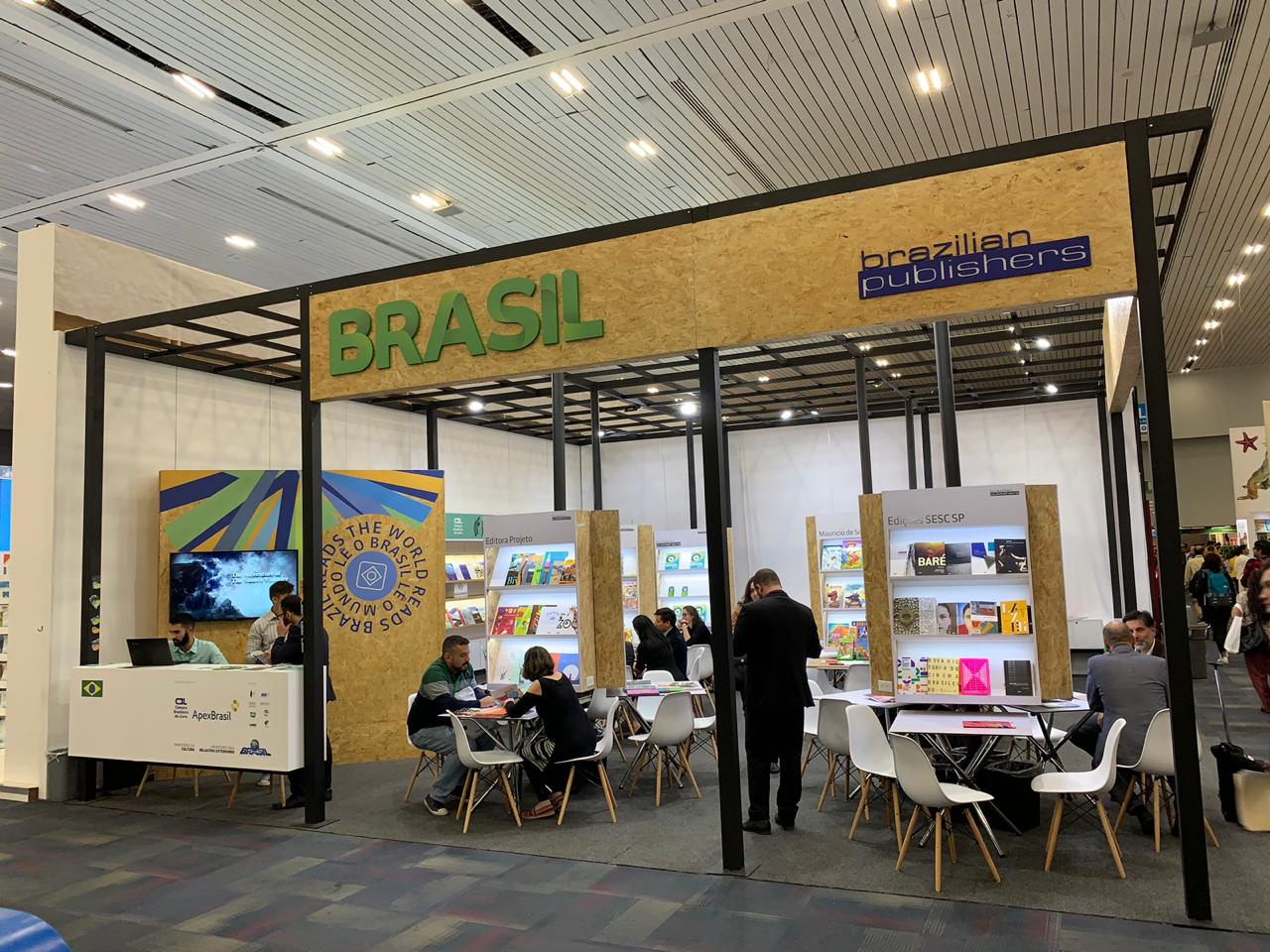 Luiz Alvaro Salles Aguiar de Menezes, Foreign Relations Manager of the Brazilian Book Chamber and Manager of Brazilian Publishers, said,
In comparison to last year, we had a USD 52,000 increase in closing of business. This only shows that the work of internationalization of the Brazilian editorial content is generating positive results for the Brazilian publishing houses, helping to take our works to the international public. The Brazilian literature is traveling the world, attracting the interest of international readers.
The world? While Spanish-language deals across Ibero-America naturally dominated, Brazilian Publishers lists interests at Mexico's Guadalajara fair from publishers in Argentina, Colombia, Spain, Ecuador, United States, Mexico, Peru, Spain, Canada, Chile, South Korea, Portugal, United Kingdom, Switzerland, and Nicaragua.
Guadalajara is no one-off. At Germany's Frankfurt Book Fair this year Brazilian Publishers helped secure deals for Brazilian book exports to the value of $700,000.
Book sales up again in Brazil, but another story lies in Brazil's growing book exports – $700,000 in deals at Frankfurt alone

Meanwhile at the Sharjah International Book Fair in the United Arab Emirates another $136,000 of 2019 business was concluded.
This after Sharjah attended the São Paulo Book Fair for the first time this year, setting the scene for bigger deals to come.
The São Paulo Book Fair itself generated $736,000 in expected business for 2019, and we can be sure that, on a smaller scale perhaps, Brazil's engagement with the global book market is generating still further revenue streams.