More of the same from Storytel in Q3. Forecasts beat. Subscribers up. Revenues up. The unlimited subscription model continues to prove its worth.
---
The Storytel quarterly reports are in serious danger of becoming boring, at least in terms of the predictability of the numbers. Roll out the quarterly report template stating forecasts beaten, revenue and subscribers up, and insert the latest numbers.
And the Q3 press release offers no new insights into Jonas Tellander's global expansion plans, only repeating the past quarters news.
Our acquisitions of the Arabic audiobook service Kitab Sawti, the Israeli audiobook service iCast, the leading Icelandic publisher Forladið and the Nordic audiobook production company Earselect in the recent months, underline the conviction in Storytel's global expansion.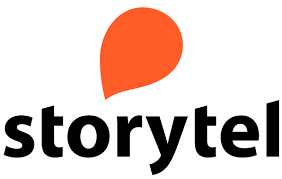 That will have come as news to Publishing Perspectives readers on October 7, when Porter Anderson announced Tellander would be a keynote speaker at Frankfurt – only the fourth report on Storytel in the past two years.
TNPS covered those items here, here and here.
Briefly on the Q3 detail:
Storytel had an average of 1.36 million paying subscribers in Q3, up 103,300 on Q2 2020. Annual subscriber growth in Q3 was 345,900 over 2019.
Q3 streaming revenues hit SEK 490.2 million ($55.5 million), +23% YOY.
In the competitive Nordic segment 12,000 new subscribers took the total to 902,000. Nordics streaming revenues hit SEK 394.5 million ($44.6 million).
But it's the non-Nordics that matter for the future
With the Nordics fast approaching the tipping point for digital –
– the Nordics numbers increasingly become a battle for market share, but it's the non-Nordics that matter for the future, with Storytel currently in 20 countries. To which we can add two more the by end of this year (Thailand and Belgium) and a forecast of 40 markets by 2023, starting with Israel and Indonesia in early 2021.
Non-Nordics subscribers grew 65% in Q3, to 458,300, while non-Nordics streaming revenues grew 63%, to SEK 95.8 million ($10.8 million).
---
In related news BookBeat has just announced its Q3 results. Details here.