The focus is on getting Arab publishers to widely recognise what an elite few already know – that the internet is a powerful tool that can bring publishers and readers together in new ways unimaginable in the region even ten years ago
---
The Sharjah Publishers Club went live with its first virtual event this past week, looking at how publishers can leverage the internet, and especially social media, to improve marketing and audience engagement.
A joint endeavour by the Sharjah Book Authority and Sharjah Publishing City Free Zone, the Publisher Club, which launched earlier this month –
held its inaugural event using the Zoom video conferencing platform, and was moderated by Dr Emad Eldeen Elakehal, Founder and Director of the UK and Egypt-based ibiidi Publishing.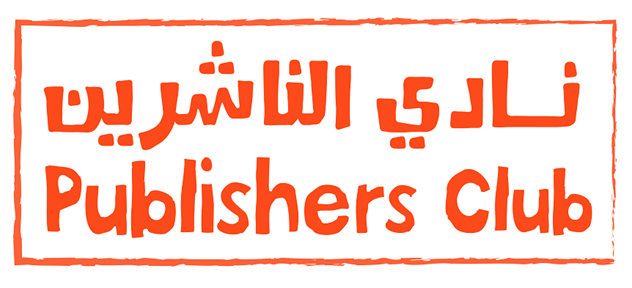 Magdy Mohamed Abdalla Ibrahim, Chairman of Mahy for Publishing & Distribution, echoing sentiments oft expressed here at TNPS, said,
Studies have revealed that there are around 380 million internet users in the Arab world, and if a publisher can attract just 10 percent of them, he would have a large customer base. So, the internet provides great opportunities for publishers and authors to market their offerings and advance their businesses successfully.
While that figure may be overly optimistic (the Middle East excluding Iran has 116 million people online according to Internet World Stats, and North Africa contributes another 120-150 million) the main point is no less valid for that.
What Ibrahim is focussed on is getting Arab publishers to widely recognise what an elite few already know – that the internet is a powerful tool that can bring publishers and readers together in new ways unimaginable in the region even ten years ago. Arab publishers need, said Ibrahim,
to advance marketing methods, develop databases which include the publisher's data alongside their offerings, in addition to storing information about existing clients and potential ones. The wide outreach of online paid advertising platforms can be effectively leveraged to lure thousands of readers to the publisher.

Emails can be a useful and robust tool for publishers to send marketing material and flyers to millions of users at the click of a button for free, in contrast to physically sending them via post. It also helps in ensuring a direct communication channel with your customers.
Ibrahim also addressed the opportunities afforded by less obvious internet-related activity, such as social media influencers.
A single picture of a famous football player reading a book has contributed to the sale of millions of copies of the title. This highlights the importance of influencers in promoting books just like any other product. However, the publisher should select the right influencer to deliver to the intended audience.
On the role of authors, Inbrahim said:
While the publishers' job is to bring books to the reader, authors must pitch in to promote their work as well. Many believe that their job is only to write, which is no longer tenable. They need to present themselves to their reader and the intended audience, and play a role in marketing their work personally.
That's a potentially slippery slope for some publishers, as once authors realise the power of online author engagement it's a short step to self-publishing and selling books and ebooks online without the help of a publisher, although for now at least that avenue is less tenable in the Arab markets than elsewhere as there are for now fewer online print and ebook outlets than in other parts of the world.
But that is changing fast, and Arab publishers will soon find they need to offer additional value beyond printing and distributing books if they are to maintain their author lists.
Ibrahim's concluding comments, while not addressing that problem specifically, makes the case for more publisher value to be brought into the process.
When a reader finds an author or a publisher on social media, it helps build a relationship between them. A lot of readers talk about and discuss online the books they are reading. This helps in creating an environment where readers, publishers and authors meet and start a conversation which is beneficial to all parties, not only in gaining more insight and knowledge but also in contributing to the advancement of the publishing sector.
Read more on the Sharjah International Book Fair news site, where you'll also find advance notice of a Sharjah Book Club event lined up for September 16.
That's a conversation with Emirati novelist, poet, and critic Sultan Alameemi, Director of the Poetry Academy at the Abu Dhabi Authority for Culture.
The conversation can be accessed here and also livestreamed on the Sharjah Book Authority Facebook and Instagram pages.