With 31 million people online the Kingdom of Saudi Arabia is the second largest Arabic digital market after Egypt (49 million internet users), and as a nation of booklovers (the Riyadh International Book Fair pulled in 1 million visitors last year, while the Jeddah Book Fair typically attracts around half a million visitors) a natural choice for digital books operators to focus.
Ebooks have yet to gain a real hold in the kingdom, but audiobooks have performed well, thanks to home-grown players like Dahd, and regional operators like Kitab Sawti, which describes itself as,
the MENA leader in Arabic audiobook production and distribution (with) the biggest library of Arabic audiobooks in the world.
As the pandemic spread across the Middle East and North Africa region, with Egypt, Algeria, Morocco and Saudi Arabia among the worst hit, lockdowns began to hurt the bookselling industry in a region where booksellers are sparse, book fairs central to book sales, and online and digital book-buying opportunities few and far between.
But as elsewhere around the world, the few digital booksellers that were available soon found they were struggling to keep up with demand.
Kitab Sawti, founded in 2016 by Sebastian Bond & Anton Pollak, told TNPS:
The platform has seen unprecedented growth during the past few months as global and regional lockdowns started shifting consumer behavior. In the past 4 months, the number of installs and registered users on Kitab Sawti's app has doubled, even more, the platform saw a 204% growth in total paid users, and a 6x growth of new paid consumers from January through to May 2020.

With supply-chains coming close to a halt in many countries the demand for digital products grew significantly.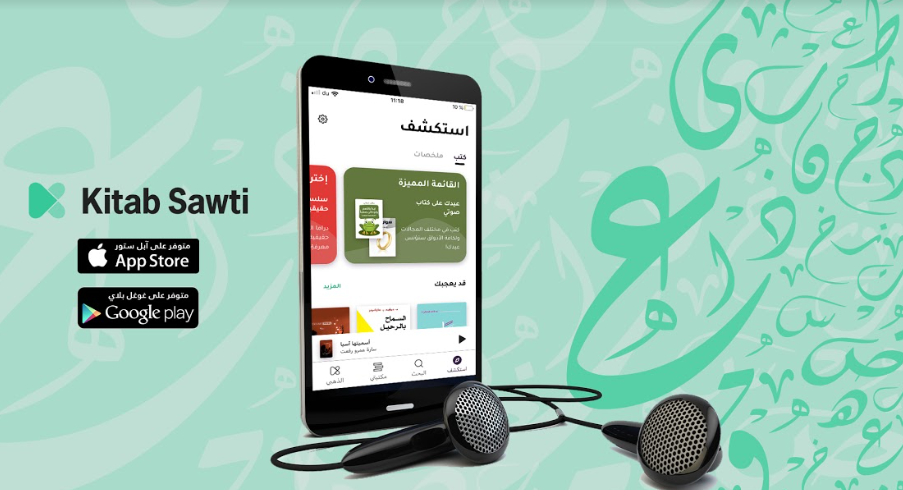 Sebastian Bond said:
New habits have flourished during lockdowns across the Middle East, and we have seen that coincide precisely with the growth in the number of users on the app across markets.

As people shift to the new-normal we expect these new behavior patterns to persist as part of their routines. Audio content provides a resilient production cycle, even though affected by the pandemic, it's faster and cost-efficient to adapt to new times.
Having raised $6M funding in 2019 from Bonnier Ventures, KAAF Investments –
Kitab Sawti has just announced,
a key partnership with Careem in Saudi Arabia that allows Careem riders to exchange points for subscriptions on the Kitab Sawti app.
Earlier this year Kitab Sawti partnered with Sharjah World Book capital making its library available to 5,000 readers, and
launched a campaign with UNHCR to donate part of the revenues from annual subscriptions to support refugees in collaboration with influencers in Saudi and Kuwait.
That will come as no surprise to those familiar with Kitab Sawti's origins offering audio to Arab refugees in Sweden. (More on that in a separate post soon.)
Kitab Sawti quotes Deloitte as expecting the global audiobook market to grow 25% in 2020 to reach a value of $3.5 billion USD, with annual global consumption by a half billion consumers.
It is not clear how much of that $3.5 billion might be originating in the Arab markets (, but with Kitab Sawti, Dahd, Booklava and Storytel among the key players regionally, and some 220 million people on line across the Arab markets, we can expect the MENA share to grow even as the cake gets bigger.