Published by Qatar's Hamad Bin Khalifa University Press (HBKU Press) and written by debut author Ameera H Al Naemi, The Firefly is a finalist in the Children's Picture Book (illustrative 6 years and above) category of the prestigious 2020 Next Generation Indie Book Awards.
The awards, presented by Independent Book Publishing Professionals Group in cooperation with Marilyn Allen of Allen O'Shea Literary Agency, is one of the largest international awards programmes for indie authors and independent publishers. Full list of winners and finalists here.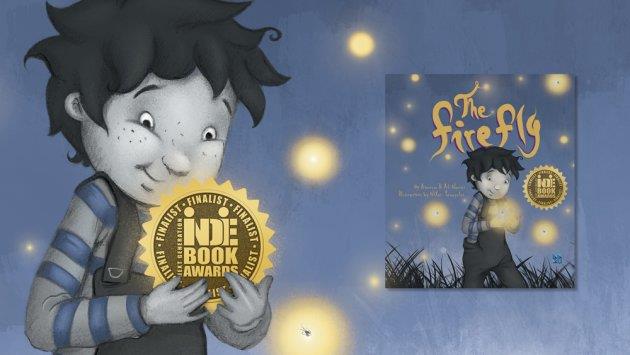 A press release from HBKU Press notes that The Firefly, written by Al Naemi and illustrated by Greek artist Nico Yanopulos, was selected as a finalist,
because it successfully highlights the selflessness of charity to children, teaching them an important lesson on how to positively contribute, even in the smallest way, to the global community.
HBKU Press Executive Director Bachar Chebaro said,
We are extremely proud to be able to provide a publishing platform that recognises the literary value and important messages of our books and authors from around the world. This type of recognition is sure to increase a book's visibility and readership internationally and helps HBKU Press participate in cross cultural communications in a global context.
Said to be,
Perfect for children aged 5-12 (the book) can be purchased in bookstores across Qatar, or through the Snoonu and Rafeeq applications in Qatar and delivered to your door. It is available as an eBook on Kindle, Overdrive, and the StreetLib platforms.
Full disclosure: StreetLib is the publisher of TNPS and the Publish MENA newsletter. The inclusion of the reference here is in the context of the point that digital titles are increasingly available across the MENA markets and globally as Arab publishers expand their global ambitions.