As this post goes live the CCMA – Mozambican-German Cultural Center, Goethe-Zentrum Maputo and the Poetas D'Alma Collective are holding the inaugural edition of POETAS D'ALMA (International Festival of Poetry and Performative Arts) in Maputo, Mozambique.
The event marks 15 years of the Night of Poetry program, "one of the most important and influential performative arts events in the country and the region," according to the Goethe-Maputo website.
The three day event has attracted artists from 18 countries – Germany, South Africa, Argentina, Brazil, Cuba, Mozambique, Enswatini (Swaziland for those of us from outside the continent), UK, Switzerland, Sweden, France, Reunion Island, Chile, Italy, Kenya, Angola, Taiwan, USA and Madagascar.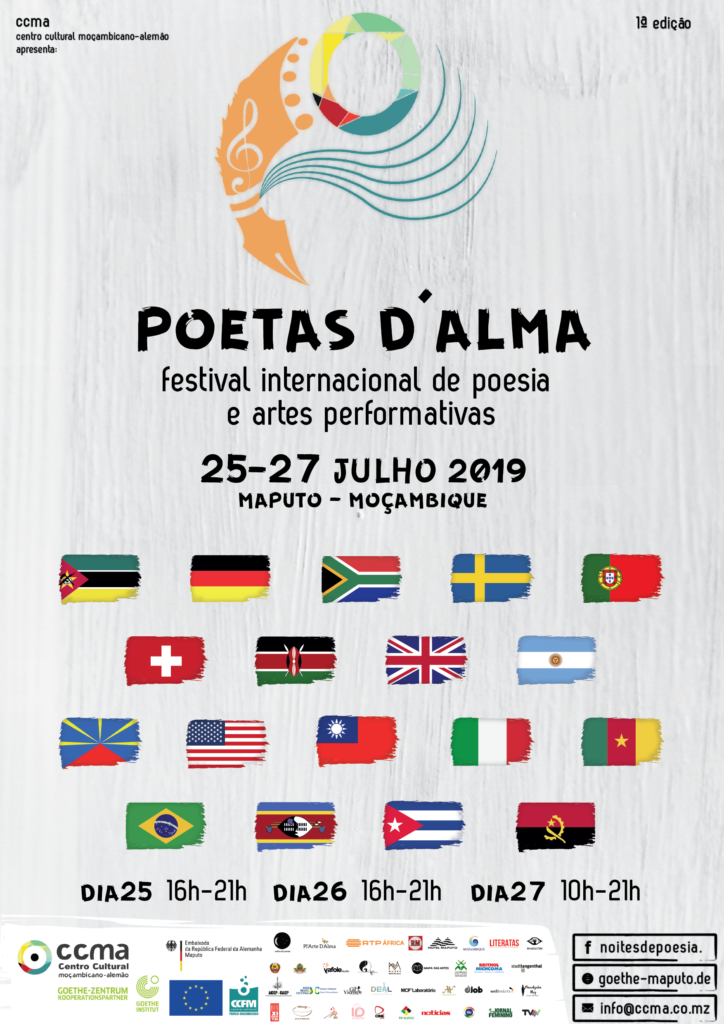 "The diverse program of the International Festival of Poetry and Performative Arts includes the presentation of the artists by country, among poetry shows, music, exhibitions, after parties and other forms of artistic intervention on stage, space for interaction between artists and the public, book fair, disc and crafts and also workshops in the academy and community."
This post first appeared in the Publish Africa bi-weekly newsletter.