Nigeria's Booksellers Association (BAN) has fresh blood after recent AGM elections, and BAN's new president, Dare Michael Oluwatuyi, MD of CSS Bookshops Limited, is determined to reverse years of decline in the bookselling trade and return Nigerian bookselling to its former glory.
As reported by Nigeria's Guardian, Oluwatuyi said,
We shall embark on qualitative membership and revenue drive as well as engage in training and capacity building to elicit good rapport among members and enable us to once more become a respected voice amongst sister associations in the publishing industry.
Acknowledging the challenge of piracy Oluwatuyi said the new BAN leadership would vigorously confront the issue.
We shall identify the few bad eggs amongst us and read the riot act to them. And if they don't change, we shall delist them and report them to the appropriate authorities.
(BAN) will work with key stakeholders to revive public libraries across Nigeria and encourage reading, especially among youth who are in dire need of 21st Century skills to compete in today's knowledge-driven global economy that knows no geographical boundaries.
All good so far, but then Oluwatuyi goes on to say,
The melt down of the economy coupled with the onslaught of social media and the growing attitude of people who only read to pass examinations, not to expand their worldview have adversely contributed to low reading culture amongst Nigerians.
And here we have the contradiction that holds back African publishing in the new century.
On the one hand Oluwatuyi is saying Nigerians,
are in dire need of 21st Century skills to compete in today's knowledge-driven global economy that knows no geographical boundaries.
And in the next breath Oluwatuyi is blaming
the onslaught of social media
as a publishing villain on par with economic meltdown and people reading to pass the test.
First and foremost, if Nigerians only read to pass the test – that is to say, they only read set books for school or college and get no enjoyment out of reading and studying for pleasure – then the villains are
a) uninspired teaching at school that has failed to make reading and learning enjoyable, and
b) the non-availability or unaffordability of desirable books for pleasure reading, for which publishers and booksellers together must share some responsibility.
Far more worrying is the way Oluwatuyi casts social media as the villain.
Let's leave aside the small matter that social media is such a new phenomenon – Facebook was only founded in 2004, WhatsApp in 2009, Instagram in 2010 – that it cannot be held responsible for any long-term decline in Nigeria's publishing prospects.
But far more disturbing here is that Oluwatuyi is dismissing as the enemy what should be one of any bookseller's primary assets.
Social media is a free and easy marketing tool that can engage with consumers outside the bookstore, 24/7, driving traffic to bricks & mortar stores as well as online stores.
Many African booksellers, libraries and other publishing industry stakeholders are actively using social media to raise their business profile, raise the profile of books and reading, and of course to sell books.
And it's not that Oluwatuyi is unaware of the possibilities social media offers. In fact CSS Bookshops is on Facebook, twitter and Instagram. And at first glance it looks very promising.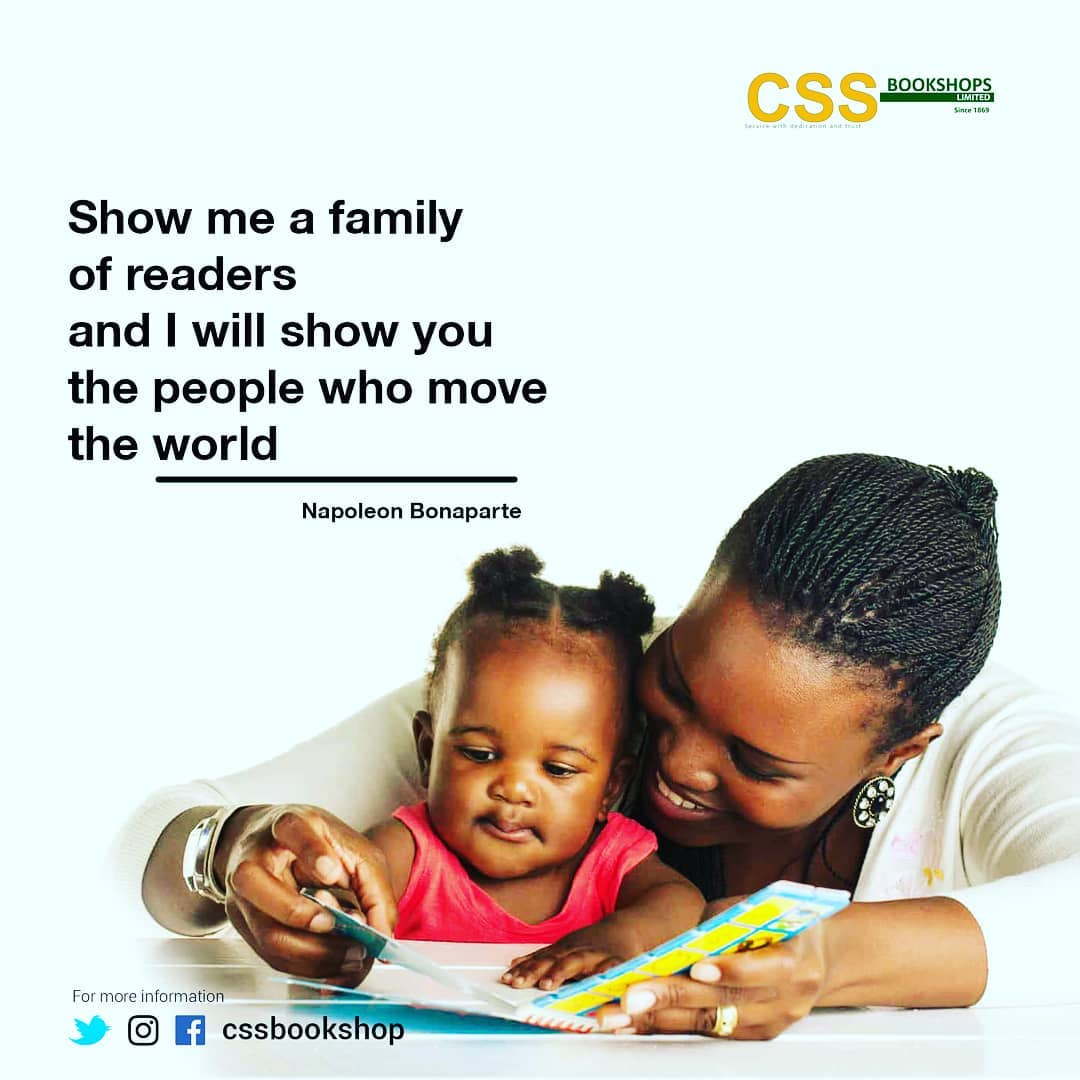 What's not to like? This is great! This is what social media is all about. This is money well spent, and ought to be being spread across social media in Nigeria and beyond. But…
But CSS Bookshops joined twitter only in November 2018, and last tweeted in… November 2018. CSS Bookshop has tweeted three times in seven months, has eight followers, one of which is me, and follows nobody.
Facebook does not fare much better.
But here's the thing. Social media is meant to be social. It takes time to build up an engagement, but that engagement can be meaningful and, for businesses like bookselling, lucrative.
Rather than demonise social media as the enemy of reading and bookselling, Dare Michael Oluwatuyi might want to,
a) take time out to look at how other booksellers are using social media very effectively to grow their business, across Africa, across Europe, across North America and around the world, and
b) invest a little time in learning how to use social media to do the same for CSS Bookshop.
Well-used and understood, social media can be at the heart of the Booksellers Association of Nigeria's efforts to restore bookselling to its rightful place in society.
Oluwatuyi opined that the youth of Nigeria,
are in dire need of 21st Century skills to compete in today's knowledge-driven global economy that knows no geographical boundaries.
They're not alone.