Manga has long since moved away from its homelands in the Far East, and we in the west tend to take for granted now that Manga is part of the international cultural scene.
So the news from the Cannes Film Festival that Japan's Toei Animation studio is working with other countries will come as no surprise.
But for some the country in question here may warrant a double take. All the more so because Saudi Arabia's Manga Productions is fully financing and has worldwide rights for a new feature length anime production.
Shizuno Kobun (the Detective Conan films and Godzilla: City on the Edge of Battle) will direct The Journey, and epic based on Saudi folklore, for Riyadh-based Manga Productions, a subsidiary of Prince Mohammed bin Salman's Misk Foundation.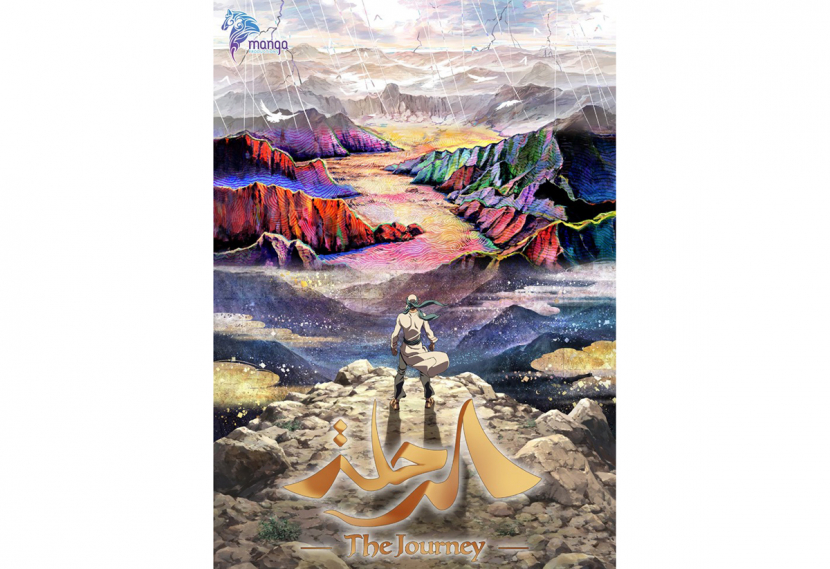 The Misk Foundation, which creates video games, animation and comics "to promote Saudi ideas and messages internationally," signed a memorandum with Japan's Digital Hollywood University in October 2017 to train Saudi designers and programmers in creating animation and games.
The Journey aims to,
present the ancient civilizations of the Arabian Peninsula and Middle East in an attractive, high-end, and commercial form of animation for children and family audiences.
Manga Productions CEO Bukhary Essam said,
The Journey is a milestone project for Manga Productions as it demonstrates the realisation of our mission to become the regional leader and a global pioneer in the values driven content space. "What we are doing here with The Journey is representative of our larger role in creating the ecosystem throughout Saudi Arabia and the Arab world, in which young talents are given opportunities and are supported, and high quality work representing our culture is produced.


The Journey is the third collaboration with Toei Animation. In 2018 a 25 minute Manga Productions show The Woodcutter's Treasure, also based on a Saudi folktale, became the first Saudi anime broadcast on Tokyo television.
A 13-part TV series is currently in production and the new feature film is expected to be completed within three years.
This year's Saudi MangaCon will be in July.


Yet even as the Arab Renaissance reaches new heights most publishers are still partying like its 2009 and seem to think digital hasn't yet reached beyond North America, West Europe and the Japan-Korea axis in the Far East that defined the turn of the century.
And sadly that goes as much for Arab publishers within the MENA region as beyond, where for every Arab publisher embracing the digital possibilities there are a dozen more stubbornly looking the other way.
One reason advanced is that Arab culture doesn't travel.
Well, that's certainly true of books that are not translated and not given wide distribution.
But let's stick with video to make the point about the blinkered approach of publishing, because the report from Cannes comes just as the trailer for Jinn is released.
Jinn?
That will be the Arabic-language Netflix original series that will debut in June. Filmed in Jordan the series is set in modern Amman and ancient Petra and has an all-Arab cast. It will launch next month to 148 million subscribers in 190 countries, and in 26 languages.
Let's just run that last bit again.
Jinn will simultaneously launch in 190 countries and in 26 languages.
That's the power of digital that video producers love so much and that publishers seem so utterly determined to ignore.