The International Children's Content Rights Fair (ICCRF) in Chiang Mai winds up its four-day run today (Sunday December 2).
Focussed on children's content from ASEAN publishers and rights deals between ASEAN countries and the wider world, the ICCRF seeks to open up new opportunities in South East Asia.
Regulars here at TNPS will know my views on SE Asia as one of the most exciting publishing prospects for the next decade.
As Publishers Weekly elegantly puts it, ASEAN (Association of SE Asian Nations), comprising Brunei, Cambodia, Indonesia, Laos, Malaysia, Myanmar, Philippines, Singapore, Thailand, and Vietnam is,
a fast-growing region (that) uses English as the working language and has 651 million people, of which around 30% (or nearly 200 million) are below 18 years old.
No surprise then that the 2nd International Children's Content Rights Fair is in Thailand. I refer you to the PW report for details of the event.
But to the PW numbers I'd add that the SE Asia region has an online population of just shy of 400 million (387 million if you must know), which ought to make it prime target for publishers looking to capitalise on ebooks without having to worry about Amazon's overbearing presence (neither Amazon nor Apple have an ebook presence in SE Asia).
But what particularly interested me about this year's fair was the participation of Big Bad Wolf as simultaneously the Malaysia-based operation runs one of its celebrated pop-up sales in Thailand.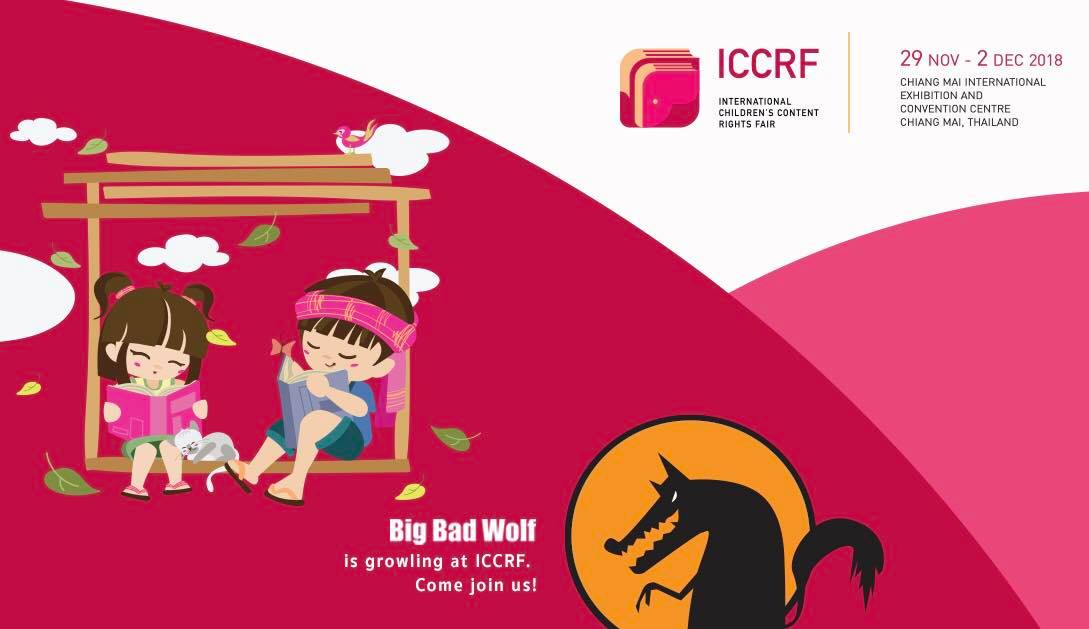 First to hear what Publishers Weekly had to say on this.
This edition of ICCRF also sees the participation of Big Bad Wolf Books, a Malaysian book fair started by remainder company BookXcess. Co-founder Jacqueline Ng is in town with director Surachet Worawongwasu to oversee BBW's fifth event in Thailand since 2016. "We have witnessed the Thai market demand for English language books and publishers' efforts in meeting that need. We are here—with one million books, of which 70%, or about 12,000 titles, are children's books—to create the hype, boost the market, and help publishers with the distribution end of their creative content process," said Ng, who has set up a product demo area just to educate and guide parents on the usage of selected unique titles.
In fact the Big Bad Wolf event in Chiang Mai is the second run in Thailand this year, with 1 million books –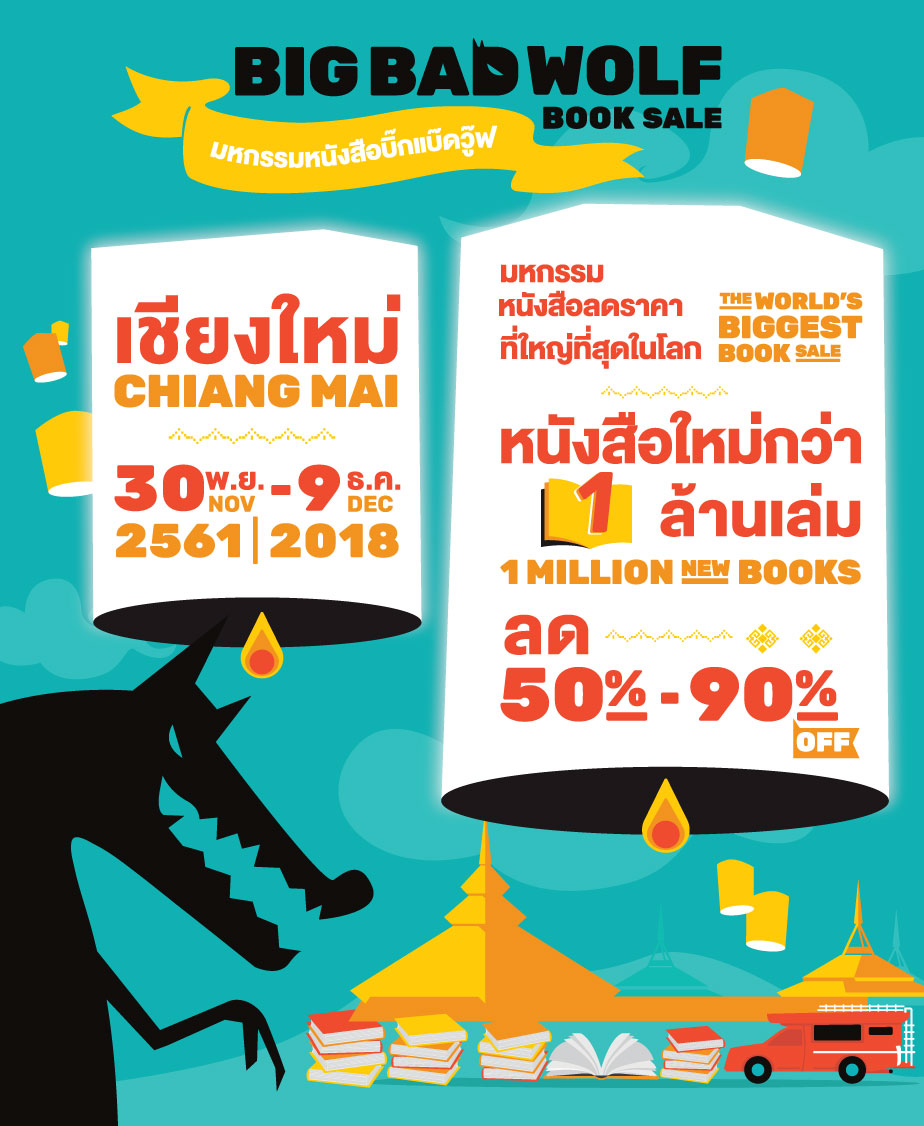 having already taken 3 million books to Bangkok in August.
Big Bad Wolf Bangkok brings 3 million English language books to Thailand this month. Now selling 15 million books a year to 3 million visitors

At which point to look at what is, with no disrespect to the International Children's Content Rights Fair, the bigger picture here: Big Bad Wolf's wider ambitions.
When Big Bad Wolf began its first sale in Malaysia in 2009 it was an experiment by founders Andrew Yap and partner Jacqueline Ng, who had since 2006 been running a bookstore, BookXcess, in Kuala Lumpur.
As the name might suggest, BookXcess sold remaindered books – imported left-overs from the US and UK – to tap into the interest in English-language books in Malaysia.
The first sale was a five day event (nowadays ten-eleven day events are the norm) with only 120,000 books available.
Only? Well, yes when compared with the typical Big bad Wolf events today, where the number of titles ranges from 1 million to 5.5 million.
Yes, you read right.
At the Jakarta Big Bad Wolf event earlier this year Big Bad Wolf laid on 5.5 million books for an eleven day pop-up sale in Indonesia that saw 750,000 people turn out.
The Jakarta event involved transporting, unloading and organising 100 40ft containers of books, and it's been the same story on a slightly smaller scale this year in Sri Lanka,the Philippines (3 times), Thailand (now twice), Sri Lanka, the UAE, Taiwan and home country Malaysia (several already and the biggest still to come later this month).
Next year will mark the tenth anniversary of Big Bad Wolf, and Yap and Ng plan to mark the event by running sales in an unprecedented 45 cities across 30 countries.
It's such a crazy notion it might just work.
But for Yap and Ng that's nowhere the limits of their ambitions.
By 2020, we want to be in 100 cities and then, 150 cities by 2021.
But what drives two Malaysian citizens who had no previous bookselling experience, to not just run the largest book sales in the world, bar none, but to be so ambitious with their expansion plans?
Jacqueline Ng's story helps us understand that this is not about money (although with each event costing between $3 million – $5 million they need plenty of cash on hand).
Jacqueline (switch to first names here because we've moved from business to personal) came from a poor family where books were simply not on option. She was 14 years old when she borrowed a book from a friend and for the first time in her life read a book from cover to cover.
That will bring a tear to the eyes of many of us in the First World who have never known life without books or ebooks, but for most people around the world that scenario is an all-too common reality.
Here in West Africa where I'm writing this from many children here will never see, let alone read a book, and not just from personal and family poverty, although that is a factor, but mostly because there simply isn't the book distribution infrastructure in place to make books available.
Jacqueline Ng will know that scenario well. Way before I began talking here about the 3 As that hinder global book sales – affordability, availability and accessibility – Jacqueline and Andrew were way ahead of me, breaking down those very barriers with the first Big Bad Wolf sales in countries where bookstores are few and far between and what is available is often unaffordable, inaccessible and of little interest.
Which is why the couple turned to English-language remaindered books – excess print runs (hence BookXcess) that in a different era would have had the covers ripped off and the paper pulped.
Instead BookXcess bought up the remaindered stock in bulk at a cheap price that still gave the publishers their costs and a small margin, and left BookXcess with enough room to sell super-cheap (60%-80% off list price) and still turn a profit.
From a two-person operation with one small bookstore furnished with second-hand shelves, BookXcess and Big Bad Wolf now employ 200 people, running seven bookstores and shipping books around the world millions at a time.
And as Jacqueline said,
It's not just about growing the business but the lives that you touch and the friends that you make along the way.
Big Bad Wolf still has at least one more major sale this year with the Kuala Lumpur Big Bad Wolf event.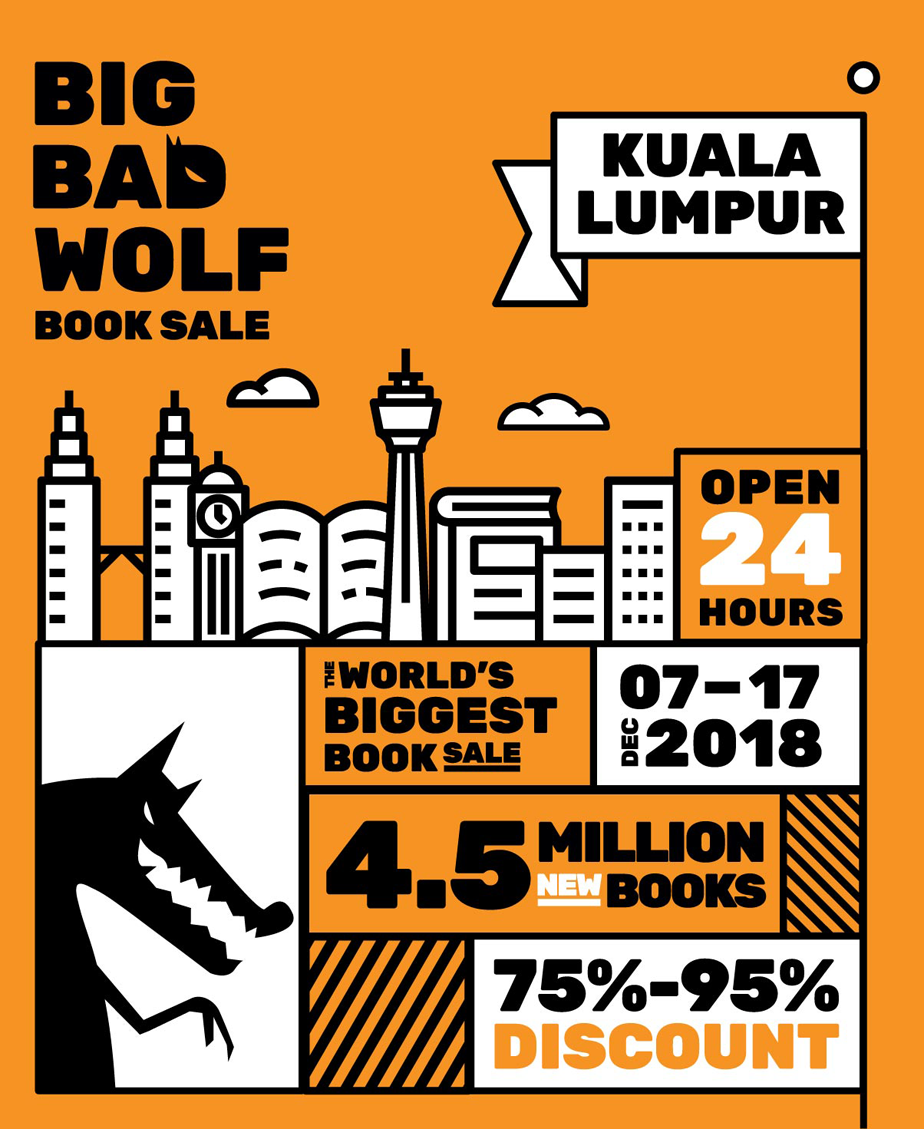 Big Bad Wolf Kuala Lumpur will run from Dec 7 through Dec 17 with 4.5 million books laid on for the crowds.
A fine way to round off a phenomenal year for BookXcess and Big Bad Wolf.