SAGA Egmont publishes in over thirty languages and famously claims its trademark to be that "all publisher's books must be present in all sales channels to maximise the author's visibility and earnings."
---
The new digital children's books imprint from SAGA Egmont is off to a great start thanks to an initial collaboration with the Astrid Lindgren Company, best known outside Denmark for holding the Pippi Longstocking rights.
Announcing that the new imprint, SAGA Kids, aims to publish stories across the world, the press release explains:
SAGA Kids' key mission is to tell stories that are relatable, multicultural, timeless, humorous, nostalgic and inspiring. SAGA Egmont has over 85,000 digital titles in more than 30 languages in its catalogue. And with a catalogue already counting 2,500 digital children's books across more than 15 languages, the imprint is off to a great start.
Initially the project will be based in Copenhagen at SAGA Egmont headquarters, in cooperation with SAGA Poland, and presumably we will see the programme expand its operational base as well as its reach as this exciting concept develops.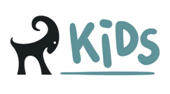 SAGA Egmont Publishing Director Lasse Horne said:
Too few children's books authors are translated and published internationally today. Children's books help shape our children's future perception of the world and their role in it. That's why we want to help as many authors, illustrators, and partners find new young readers around the globe.
Of course lots of publishers are already trying to do this, but what's special about this story is that this is a digital operation, and the focus will be on digital books rather than print, which may upset some purists but will enable potential reach far beyond what any print-focussed imprint might achieve.
Stephanie Andén, Editorial director at Saga Kids, stressed the point:
SAGA Egmont's mission has always been to bring stories to life digitally. Now, we are allowed to continue that path with children's stories and invest in books that originally wouldn't travel beyond their local language boarders. The fact that we can reach children across the globe by publishing digitally is simply fantastic.
The collaboration with the Astrid Lindgren Company brings into play not just Pippi but also the timeless Emil in Lönneberga series.
SAGA Egmont publishes in over thirty languages and famously claims its trademark to be that,
all publisher's books must be present in all sales channels to maximise the author's visibility and earnings.