In a bold move the Ake Art & Book Festival scheduled for October 22-25 in the former Nigerian capital Lagos, is to be transformed into an online event.
With "only" 318 confirmed Covid-19 cases and 19 dead, Nigeria is far behind even the worst hit African states (that will be Algeria, with just shy of 2,000 cases and just shy of 300 dead reported as this post goes live), and faring a lot better than many other countries.
As yet no details about the Ake Festival decision, just an announcement on twitter that the event will be played out entirely online due to concerns about the pandemic.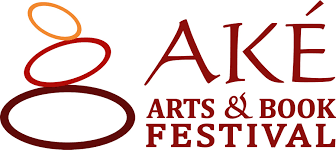 Given the event is still six months away this must be one of the most distant coronavirus casualties of the publishing calendar so far.
Some may think this an overreaction, but as we've seen in the US and Europe, once the virus takes hold it can be devastating, and perhaps all the more so in a city like Lagos with a population of over 20 million people in a country where health care is mostly not up to US or European levels.
It will be interesting to see how many other African events follow suit, and how much this will prove to be a one-off event or a permanent new fixture.
With 126 million people online Nigeria is the sixth largest country in the world by internet users, so the potential is there for the Ake Festival to reach a much larger audience, both domestic and global, that it could ever dream of with a physical event.