The Italian comics calendar for October has become overcrowded as Milan's Cartoomics event, originally scheduled to run April 30-May 2, is pushed back until autumn, when it will coincide with Milan Games Week and the big Romics event in the Italian capital, Rome.
The Cartoomics event attracted 103,000 visitors in 2019. Romics is more accustomed to 400,000 visitors.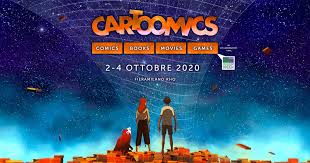 The news comes soon after the Bologna Children's Book Fair was pushed back until May, which in turn is looking increasingly likely to suffer another postponement as the news from Italy becomes gloomier.
As this post goes live Switzerland has imposed a ban on all events that will attract more than 1,000 people, and it's likely other governments will follow suit in the near future.
So far the London Book Fair has been putting a brave face on things, asserting the show will go on.
But as the global crisis deepens it may well be the decision is taken from them, should the British government decide cramming 25,000 people from around the world into a confined interior space for three days in a city of 8 million people is not such a good idea.
Meanwhile in Italy the Naples Comicon is still, for now, set to run April 30 through May 3.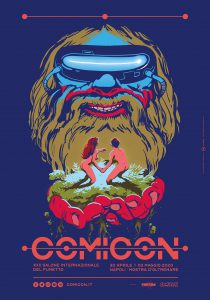 But the likelihood is that that event will very soon join the growing list of publishing casualties that began with the postponement of the Taipei International Book Exhibition in Taiwan.