Many of the Arab book fair organisers have an excellent understanding of the value of social media, and especially twitter. Qatar's Doha International Book Fair is one.
The event has just wound up and the Doha IBF organisers immediately took to twitter to share the numbers.
The following first appeared (after appearing on twitter) in the free B2B newsletter Publish MENA, the latest edition of which went live today.
319,937 visitors.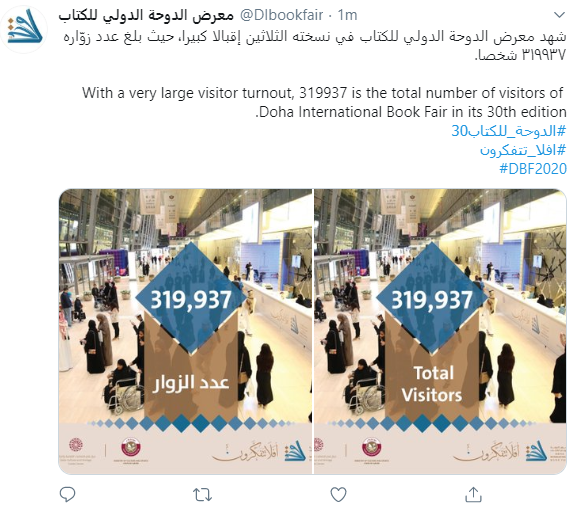 215,840 books were sold.
226 events and workshops were laid on.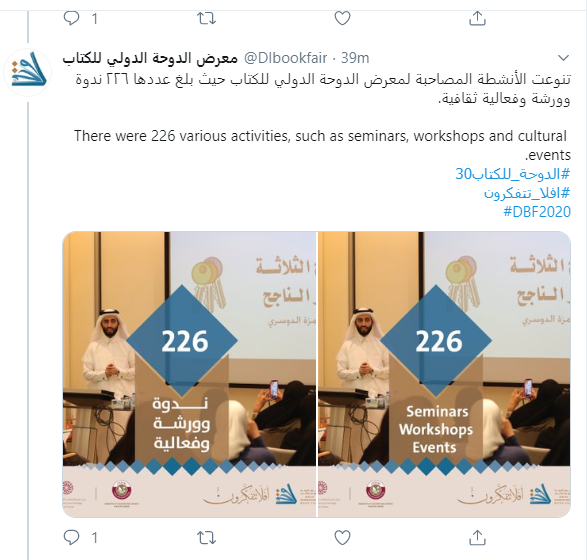 685 schools participated.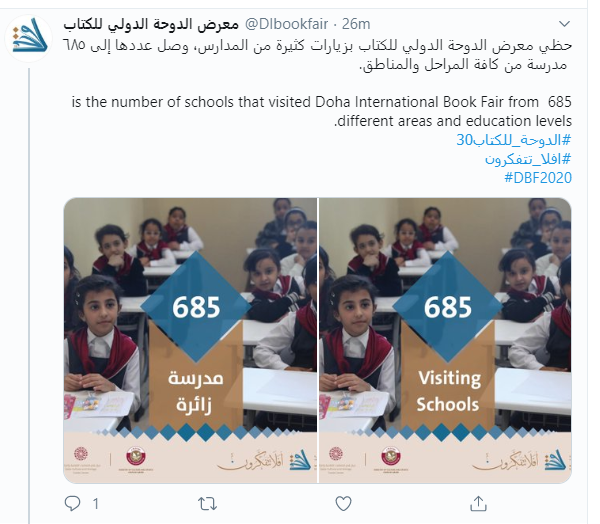 37 schools took part in the"Do You Then Not Ponder" competition.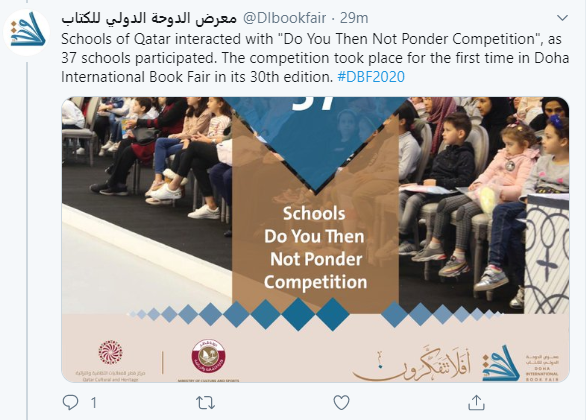 170 children from the aforementioned schools – both boys and girls – competed.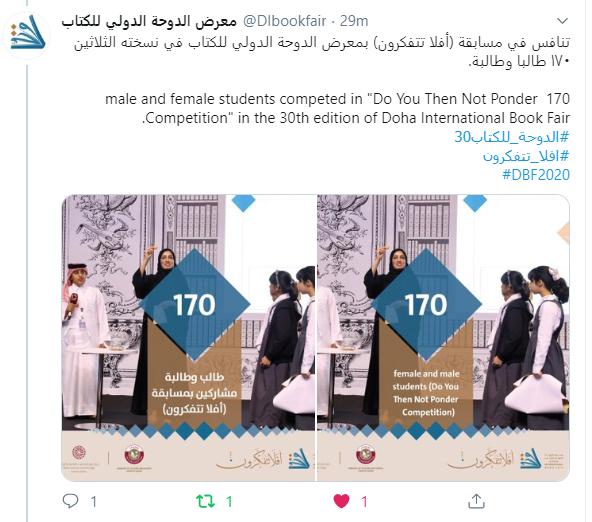 147 children's booths were at the 2020 Doha Fair.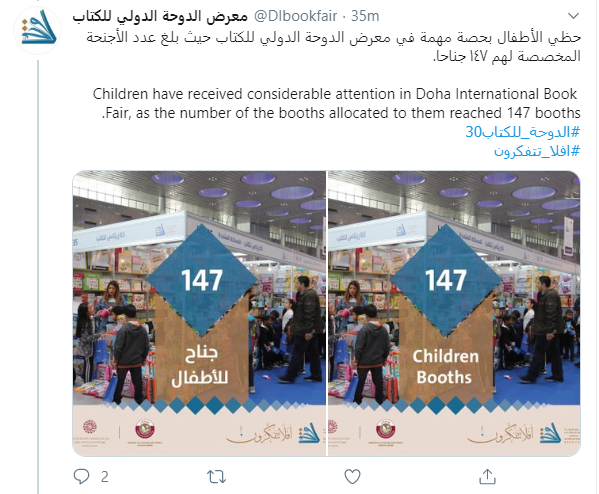 There were 800 booths in total at the Doha International Book Fair.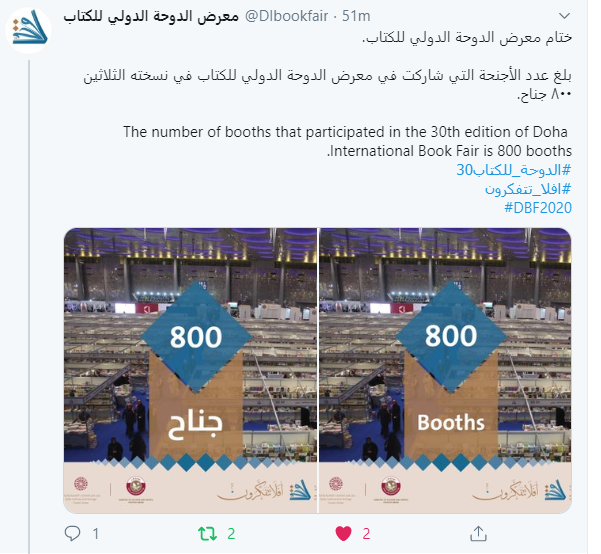 335 publishers took part.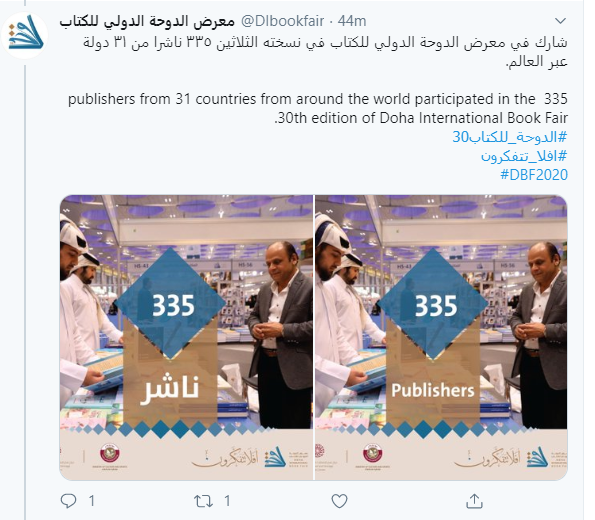 Publishers from 31 countries were present.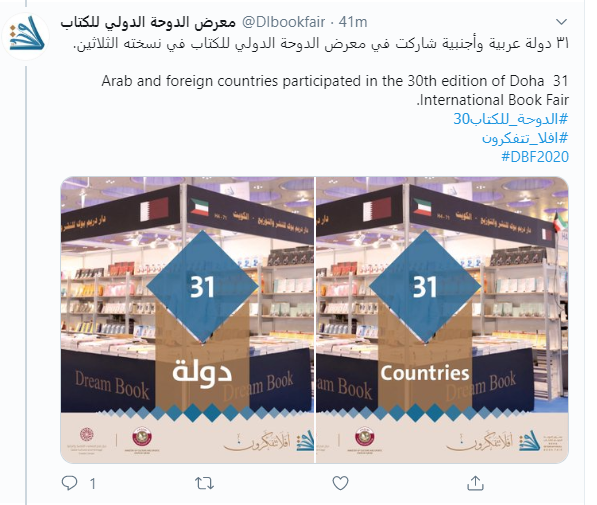 Follow the Doha International Book Fair on twitter: @DIbookfair