Nigeria's Publiseer is rarely out of the news, with twin brothers Chidi and Chika Nwaogu constantly tweaking their digital books and music service for African authors and music artists, and proving to be masters of the art of the press release.
The twins' latest tweak is to add a service called "publiSHEr", to
bridge the gender imbalance gap in digital media.
If the name and idea seems similar to Bodour Al Qasimi's PublisHer –
– the difference lies in the exclusive focus on Africans and offering to forego the 25% omission for any sales made by female authors and artists using the Publiseer platform.
Publiseer CEO and co-founder Chidi Nwaogu explained,
We looked at our numbers and discovered that 76% of the contents we have distributed and monetised since inception belong to male African creatives, leaving the remaining 24% to female creatives. We tried to understand why. Are there just as many female African creatives out there as there are male creatives? We did some market research and found out that there are indeed more male creatives than female creatives in Africa, taking Nigeria, Ghana, Kenya, and South Africa as our test markets.

The publiSHEr initiative will be constantly evolving as we continue to discover new ways to bridge the gender imbalance gap in the digital media sector, and we hope more organizations join us to achieve this goal.
All good so far. But then Nwaogu drops a bombshell statement, asserting,
Our new mission at Publiseer is to serve two million African creatives by 2030, and one million of them being female creatives.
Well, let no-one say the twins are not ambitious!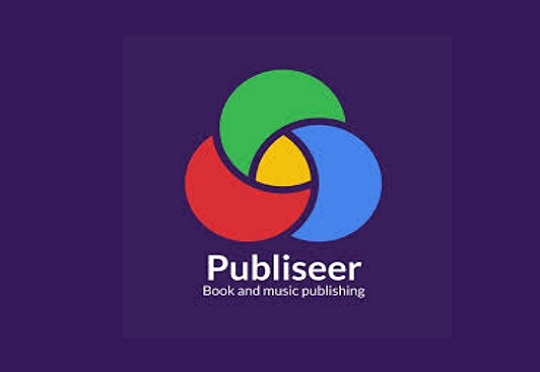 But it wasn't so very long ago Publiseer was promising to offer its services across Africa, with plans for an Egypt launch announced a year ago.
That never materialized and today Publiseer remains operational only in Nigeria, Kenya, Ghana and, as of end 2018, South Africa.
There have been no new country portal launches in 2019, and so far as books are concerned Publiseer lists only 712 authors and 782 books from 3,852 releases. Music makes up the bulk – 3046 tracks, 2094 albums, and while there has been a lot of talk this year about Publiseer expanding into film, there's no mention of film on the website.
It's not that there's any shortage of internet users in Africa. There are 123 million online in Nigeria alone, and 523 million across the continent as of June 2019.
But quite where the twins envisage attracting 2 million creatives – half of them female – over the next decade is anyone's guess. Here's the thing:
The Publiseer website breaks down its 2,123 clients as comprising 712 authors and 2,094 artists. In the press release it states 24% are female. So since launch (August 2017) Publiseer has attracted just 509 female creatives in its first two years. Over the next ten years Publiseer needs to sign up 999,941 to meet its female user target. That's 99,994 each year for the next ten years/
Publiseer also anticipates 1 million male users by 2030. It needs to find 989,838 over the next ten years. That's 98,938 per year for the next ten years.
The twins say they are,
changing the African narrative through digital media (by) promoting the beautiful culture and heritage of the African people to the rest of the world, one content at a time.
Noble ambitions we all hope will succeed. But will the numbers match the vision?