Little known outside the Middle East, Jamalon is the Arab world's largest online bookstore, fielding over 10 million titles in English and Arabic.
Based in the Jordanian capital Amman, but with bases in Dubai and Riyadh, Jamalon purports to be,
the largest online bookstore in Middle East, offering more than 10 million titles of Arabic and English books with home delivery and customized payment methods that suit the Arab region.
Regulars here at TNPS will know Jamalon from some brief coverage last year –
As the Amman International Book Fair gets underway, say hello to Jamalon and Yaqut – Jordan's hidden online book and ebook stores

According to the latest press release Jamalon, which will celebrate its tenth anniversary next year, now works with more than 3,000 Arabic and 27,000 English language publishers and has fulfillment centers in Amman, Beirut, Dubai, London and Riyadh.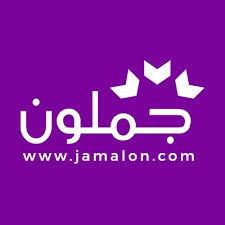 Jamalon CEO Ala' Alsallal says 15% of its titles are sold outside the region, which of course means 85% are sold within MENA – further testament to the growing reading culture across the Arab world. Jamalon has seen its revenues rise 7x since 2015 in a market conservatively valued at $1.7 billion.
Since 2016 Jamalon has offered a POD service to publishers to solve the problem of having to ship books to the region, and to bring out-of-stock titles back into play.
It's not clear whether Jamalon has any plans to enter into the digital books arena. Alsallal says,
Readers still want to turn those crisp, bound pages!
but of course print and digital is not an either / or option.
On the one hand it would be the logical next step for Alsallal, as the company already has the biggest books platform in the region and is clearly comfortable with digital by dint of its online operation and digital POD service.
A big problem right now is that few Arabic titles are being digitised, but that's very much the classic chicken and egg problem. No incentive to digitise while no outlets available. No outlets available so no incentive to digitise.
Amazon famously bought out the Middle East online giant Souq for $580 million in 2017, and more recently added support for the Arabic language in KDP, but need Jamalon CEO Ala' Alsallal worry about Amazon encroaching on its territory? Not yet, it seems.
Over a year on, the KDP Arabic language support is still in beta and Arabic submissions are subject to additional scrutiny before being allowed into play.
While Amazon has been talking with some Arab publishers about digital books the company has simultaneously been winding back its Arabic-language reach.
Under the old CreateSpace paperback printing option run by Amazon it was possible to publish and sell paperbacks in Arabic, but that option died when CreateSpace was absorbed into KDP as KDP Print.
Currently Amazon only supports the Arabic language for ebooks, and it seems very much like Amazon's Middle East ambitions are still being worked out day to day.
In the two years since Amazon acquired Souq it has since done little with it, and earlier this year it was reported Amazon is downplaying Souq in favour of a Middle East operation aimed at western sellers getting into the lucrative UAE and Saudi markets.
In January Amazon sent out a message to selected sellers saying.
Following Amazon's acquisition of Souq, I want to offer you participation in a groundbreaking new sales project in the Mid East. Our program is simple, straightforward and allows you to expand your selection to a new base of Amazon buyers.
In keeping with Amazon's global expansion since 2015, and as epitomised by Amazon's moves into Singapore, Vietnam and most recently Turkey, books do not appear to be on the agenda.
The Middle East presents unique challenges to Amazon, with lucrative oil-rich markets and a unifying Arabic language and English as the main language of business, but also many different sub-cultures and political issues to overcome.
The two most lucrative markets – the UAE and Saudi Arabia – are poles apart in some respects. The open culture of the UAE contrasts sharply with that of conservative Saudi Arabia, while the wider MENA region encompasses many diverse differences that Souq was designed to embrace but that the monolithic Amazon is less likely to manage well.
Books represent an especially challenging environment for Amazon in the Middle East and, its tentative Arabic ebook dabbling not withstanding, it seems any plans Amazon may have for the Middle East book market are still at the very early stages.
Perhaps the most likely move for Amazon would be to try acquire Jamalon itself a few years down the road.
Until that time, authors and publishers both within and outside MENA will see Jamalon as their best Middle East option for print reach.