Frankfurt is well-known as the world's biggest trade fair for books, and rightly grabs all the media attention during its short course, but meanwhile the rest of the world carries on with its own literary frenzy of book fairs and festivals, all year around, often unnoticed and unremarked.
Come the new year I'm going to make an attempt at guestimating just how many people are attending book fairs and festivals in the world beyond the US-UK-Germany axis we forever hear about, but I'm looking at 50 million or more as a ball-park figure.
Frankfurt provides a good point for comparison. This year Frankfurt's attendance stayed pretty much stable. Trade (professional) attendance was down slightly, while public (consumer) attendance rose slightly, leading to a total count of 285,024 compared to a record-breaking 286,425 last year.
Now more than a quarter million people attending a book fair is pretty impressive (and by the way more than the new record of 250,000 just set at the New York Comic Con), but we are talking Germany here. By most measures the third largest book market out there, and second only to the US in the western hemisphere.
The latest Frankfurt comes just as news emerges from Argentina that nobody is buying books anymore.
At which point its worth reminding ourselves that the Buenos Aries International Book Fair earlier this year pulled in its usual 1.2 million visitors, all eagerly buying books.
Buenos Aries is not the largest book fair in the world (nowhere near) but it is the largest in Latin America. And it's just one of countless book fairs and festivals across the region that collectively pull in many millions of visitors every year.
In fact it's hard to find a week where there isn't a significant book event happening, despite the fact we're told (time and again) that Latinos don't read.

Follow FILBA on twitter: @FundacionFilba
And yes, Montevideo is being book greedy. Because the big FIL Montevideo book fair which started October 1 has only just wound up on October 14.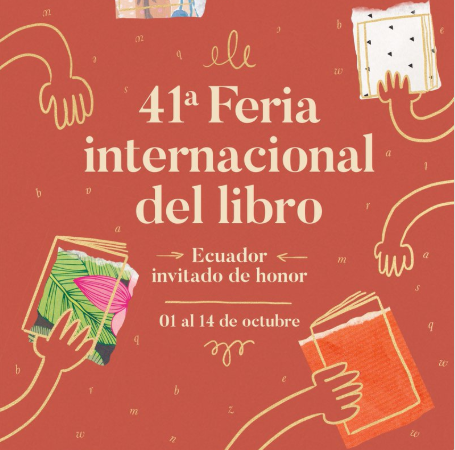 Follow FIL Montevideo on twitter: @FILMontevideo
Or there's (Oct 11-19 Brazil) the 8th edition of the International Literary Festival of Cachoeira (Flica), and just started in Mexico (Oct 12-21) FIL Zócalo.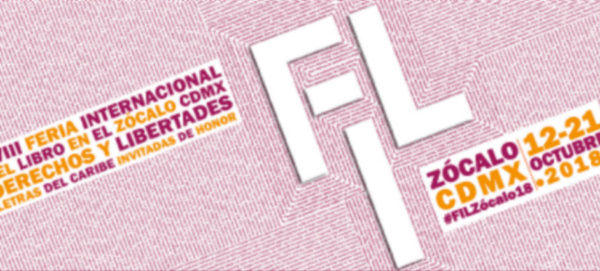 Or Oct 18-21 Brazil – the Literary Spring River, Rio de Janeiro.
Or Oct 18-28 Colombia – the Cali Feria Libro.
Or Oct 25 – Nov 11 Chile – FIL Santiago.
Or Nov 8-11 Brazil – Literary Spring Belo Horizonte.
Or Nov 8-11 Uruguay – the Durazno Book Fair.
Then on Nov 24-Dec 2 in Mexico it's FIL Guadalajara
(814,800 visitors 2017).
And also in Mexico – Dec 9-19 it's FILIJ. That's FIL Infantil Juvenil, or the Mexico Children's and YA fair, which attracts about 400,000 visitors.
Yeah, that's another 1.2 million book fair visitors just with those two Mexico events.
This is nowhere near a complete list. And this is just Latin America over the next two months..
Many millions of people have already attended book fairs and festivals in Latin America this year, almost all unnoticed by the wider publishing industry.
Buenos Aries I've mentioned, but let's add here Guatemala, which drew a crowd of 50,000, and tiny Panama where over 100,000 turned out for the national book fair.
Also earlier this year FIL Lima (Feria Internacional del Libro de Lima) ran for 17 days. During that 17 days 565,000 visitors came through the doors, spending the USD equivalent of $5.8 million. On books.
https://thenewpublishingstandard.com/fil-lima-clocks-565000-visitors-perus-biggest-cultural-event-is-a-book-fair-again/
That's an average of 33,000 people a day spending $340,000 a day on books in a country where supposedly no-one reads.
The Caracas book fair in Venezuela typically attracts a quarter million visitors.
UPDATE: The 2018 FILVEN saw record attendance of 642,822!
The Bogotá International Book Fair in Colombia drew a crowd of 575,000 this year.
And that's before we get started on Brazil,.
Well, okay, since you asked, the São Paulo Biennial pulled in 663,00 – and spent an average of USD $40 each.
https://thenewpublishingstandard.com/brazils-sao-paulo-biennial-disappointed-fewer-visitors-663000-spent-33/
Millions – many millions – more will be attending book fairs and festivals in other parts of the world where, or so we're told, nobody reads.