Bigger publishers, especially, are having to hike list prices of their books to cover the cost and taxes on quality imported paper.
Bizarrely, in a country where there are so few ebook outlets (only Kobo among the Big 5 western players is available in Pakistan and domestic ebook outlets are practically non-existent) ebooks are also being blamed as book sales fall in a nation that, supposedly, doesn't read.
The problem with all this Pakistan actually has a very strong reading culture. Publishers simply aren't rising to the occasion.
The Karachi Book Fair last December, for example, pulled in 600,000 visitors, up from 500,000 in 2016.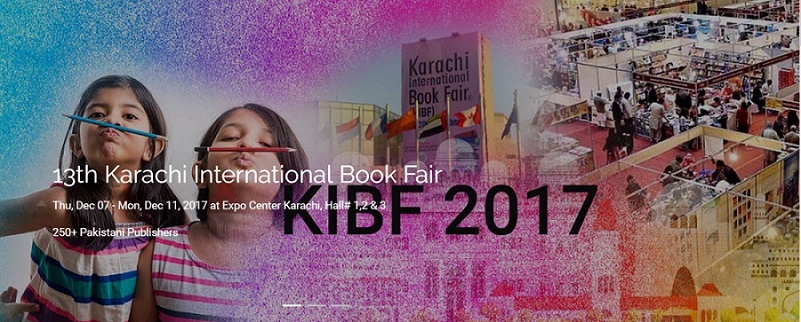 Pakistan's Karachi Book Fair attendance sets new record. But no, not six million. Try 600,000

The Lahore International Book Fair in February also attracted 500,000 visitors.
But it's not just book fairs that show Pakistan's literary bent.
While other publishers are seeing sales fall, the National Book Foundation is doing just fine.
While perhaps not comparable to the First World western markets, the government-owned National Book Foundation in 2017 sold books to the value of 300 million rupees ($2.4 million)
Since Dr Inamul Haq Javed took charge of the NBF a few years ago he has overseen rapid growth in sales, observing an affordable price policy to encourage reading in the country.
This means actual cold revenue falls, of course, but many more books are sold.
The NBF, which has its headquarters in Islamabad with regional centres in Karachi, Lahore, Peshawar and Quetta, has lately expanded into Faisalabad, Multan, Wah Cantt, Hyderabad, Rawalpindi, Abbottabad, Dera Ismail Khan, Sukkur, Larkana and Jacobabad, and has bookstalls at airports and train stations, attracting booklovers with discounts at the stalls, and further discounts for NBF members.
In an interview last year NBF Director Javed dismissed the talk of Pakistan as a country of non-readers.
It is propagated either by publishers who keep on publishing new editions without paying royalties to the authors or by new and young poets who self-publish their poetry and when it does not sell, they feel nobody reads books these days.
Books do sell well in Pakistan. At the recently held book fair on National Book Day Festival in Islamabad the number of books sold by the NBF was in millions.
Publishers in Pakistan also might want to try taking a step back from their digital fears and instead of seeing ebooks as a threat try looking at the opportunity ebooks offer.
Pakistan 3G/4G users hit 46 million. Ebooks widely unavailable as Big 5 ebook retailers look the other way.