With one million books up for grabs at big discounts this year's Indonesia International Book Fair should pull in big crowds in what I regard as one of the planet's most exciting publishing prospects.

One million books at a book fair may sound like a lot, but it's small beer compared to the 5.5 million books Big Bad Wolf took to Indonesia earlier this year. And in that instance 4.5 million of them were in English.
4.5 million English-language books are pulling in 750,000 booklovers in… Indonesia

Indonesia clearly has a thriving book-loving community, and there are plenty of elegant bookstores in the big cities. The Japanese bookstore giant Kinokuniya has three stores in Jakarta.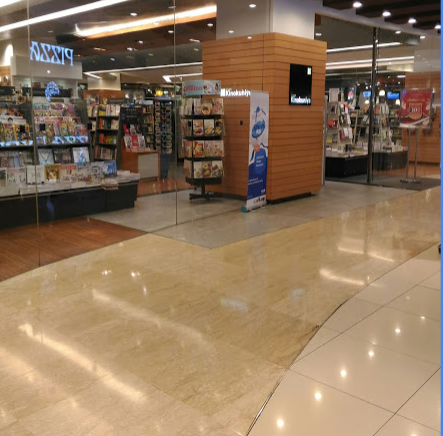 Aksara is another major Jakarta store.


And not forgetting the publisher-bookseller giant Gramedia.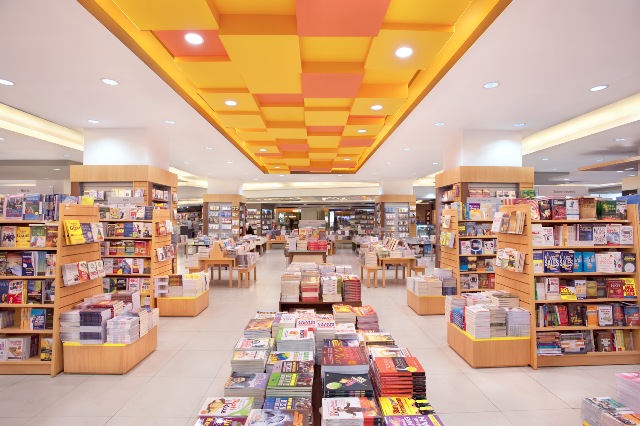 Then there are the countless online bookstores that serve Indonesia.
At the smaller end we have stores like Blibli, and at the top end, stores like Periplus.
Okay, Periplus is not quite Amazon, but with 21 million books available it's not to be sneezed at. It offers the site in both Indonesian and English. And yes, our English-language CreateSpace paperbacks are there!
Periplus also has 45 bricks & mortar outlets across Indonesia.
Ebooks? That seems to be a work in progress. I'll update this post if I can clarify the Periplus position on ebooks.
For ebook lovers, neither the Kindle store nor the Apple Books store are options, although there is a site called KindleIndonesia where you can buy Kindle devices and they can help set up a work-around Kindle account to bypass Amazon's territorial restrictions (these guys offer a similar service in Malaysia).
Kobo ebooks are accessible, but only through the US store. Only Google Play of the Big 5 western retailers has a dedicated Indonesia store.
There are local operators. BSD, for example, which is textbook focussed.
At a broader level, and also offering a self-publishing option, is Mahoni Toku Buku.
And we mustn't overlook Gramedia Digital, the ebook store of the Indonesia media giant Gramedia.
So far, and without the input of a major player of the scale of Amazon, ebooks are behind the curve in Indonesia.
But that's just a matter of time, because Indonesia is no backwater when it comes to digital. In fact, as the headline notes, Indonesia is the fifth largest country in the world by internet users.
With 146 million people online Indonesia has more internet users than Japan, Russia, Germany, UK, France… In fact only China, India, USA and Brazil have more people using the internet than Indonesia.
Amazon has only three ebook stores in Asia (China, Japan, India) and as its ventures in Singapore and Vietnam illustrate, it has no interest in the Asian book markets at this time.
Apple has only two Asia ebook stores – China and Japan. Again, there is no indication that will change this decade.
With Google Play there, albeit low-key, and Nook not a runner, that leaves Kobo as the possible "western" contender (although Japanese-owned it still operates from Canada) to grasp the Indonesia nettle. Would Rakuten make the resources available? Unlikely but let's not rule it out just yet.
But with Storytel readying its Asia expansion plans –
As Storytel's 2019 Asia expansion steps up with a Thailand office, TNPS speculates where next for Storytel

there's every chance we'll see a Storytel Indonesia store in the near future, and that may trigger other western players to take more interest.
But of course a domestic player may yet rise to the occasion, and following Tencent's investment in Thailand's Ookbee it's more likely China will be the outsider that raises Indonesia's ebook game to the next level.
Follow the Indonesia International Book Fair on twitter: @Indobookfair #IIBF2018
Follow TNPS on twitter for daily tweets on the global publishing scene: @thenewpubstd