The Angolan government has recently announced it will be spending an extra $40 million in 2019 on textbooks for schools, provided free of charge to students.
Textbooks for schools and colleges are of course the mainstay of publishers around the world, but what if the governments ordering these books decide to shift production in-house?
Publishers in Rwanda are about to find out.
Fountain Publishers, one of East Africa's leading publishing houses, is struggling to stay afloat in the Rwanda market.
That's according to ChimpReports this month.

ChimpReports notes that since 1988 Ugandan businessman James Rwehabura Tumusiime has been publishing maps, educational and literary material in Uganda and Rwanda. In both countries the orders from the respective Ministries of Education have been a reliable, if not lucrative, source of income.
That is, until this month, when the Rwandan Education Ministry announced its own in-house textbook production line.
The Ministry wants to have "complete ownership of each and every text book used in schools across Rwanda."
According to ChimpReport,
publishers were…summoned and informed of the government's decision as it seeks to realise what is known as a Competence Based Curriculum.
In 2016 that spending amounted to some $7.9m on procurement and distribution of more than 1.8 million textbooks and reading materials for the new competence based curriculum for pre-primary, primary and secondary schools.
But hereon publishers are expected to produce the textbooks as a submission to the government, along with a quotation to buy the copyright. The ministry will then publish and sell the books.
This means publishers can only sell copyrights to the ministry which will publish the books.
Fountain Publishers, cited as the ChimpReports example, has 1,000 titles in school textbooks, academic, general, fiction, tourism, children and local language books.
Had Rwandan publishers put more energy and resources into building a broadly-based publishing business the loss of the Ministry of Education orders might have been less of a blow.
Now the golden goose has flown Rwandan publishers face a tough time finding new revenue streams, and some will likely fail in the coming months.
But all is not dark on the horizon.
A glance at neighbouring Kenya will show what digital can do for publishers, both within and outside the educational sector. eKitabu leads the way, but it's not the only show in town.
And in Rwanda itself, while print still dominates, the Kigali Public Library is a hotbed of ebook activity thanks to Rakuten-owned OverDrive.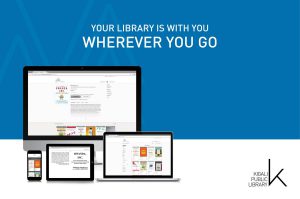 Rwanda may only be at 30% internet penetration right now, but the internet, and digital books delivered to Rwandans on the devices in their hands is a simple and effective way of overcoming the many hurdles to developing an independent and stable Rwandan publishing industry.
Now is the time for Rwandan and other African publishers to embrace the future.