The Philippines may not be on the radar of many publishers, and even fewer indies, but as those who follow my ramblings elsewhere will know, I regard the Philippines as a priority objective for my hybrid author engagement, and 2018 promises to be a good time to step up that action.
For the 2017 Manila International Book Fair (MIBF) it was necessary to spread the event over two floors of the SMX Convention Center in Pasay to accommodate the 150,000 visitors, with one floor devoted entirely to children's and YA titles.
We've seen a tremendous rise in attendance in recent book fairs, and have now expanded the exhibit space to make room for more books and book-related events, to pack this year's MIBF with even more experiences,
said Irene Lloren, president of MIBF organizer Primetrade Asia, Inc as the 38th MIBF launched last September.
Most of those 150,000 visitors were readers, not trade professionals, and even though the next event is still nine months away Filipino book-lovers are already making plans for the MIBF binge-buy opportunity.
This from Filipino book-lover Lelaina Summer,:
.This is every filipino reader's dream! To go to a grand book fair. Just imagine all of those books that you find too pricey to buy are now discounted and waiting for you at Manila. Novels, Mangas, Wattpads, Graphic Novels, and etc. All at one place. This is an exemption to binge buy every book I want!
Novels? Check. Mangas? Check. Wattpads? Hold on. What pads?
Books from Wattpad, that is.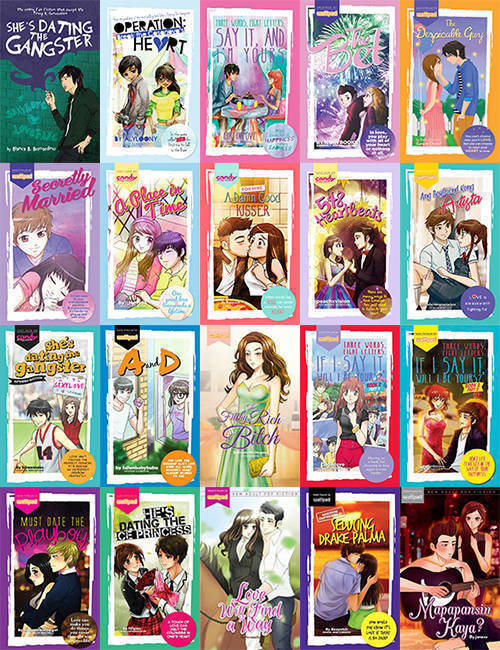 Yep, all those books started out as Wattpad stories, but are now published books by Summit Media, which as long ago as 2014 became Wattpad's Filipino publishing partner.
Wattpad is hugely popular in the Philippines (Wattpad has long had its own TV show there) and there is a huge number of Filipino readers out there that want fresh new material but aren't being catered for by the mainstream publishers and booksellers.
The Philippines is an exciting book market for authors and publishers, but as yet few are stepping up to engage.
Mainstream publishers, geared to an analogue model and costs, simply cannot meet demand for fresh material at affordable local prices.
While for the indie movement it's the usual problem of being reliant on a handful of western ebook distributors, many of whom (Amazon, Apple, Nook) don't know the Philippines exists, leaving Kobo and Google Play the only easy access points.
Easy-access being the operable words here.
For career indies and publishers, taking the easy option is rarely the best option. But for those willing to step up their international game and not allowing themselves to be shackled by borders, formats and insular thinking, the Philippines is an exciting opportunity for authors and publishers alike.