Cosplay, the art of dressing up in elaborate costumes of comic, anime and science fiction characters, is a major part of the comic publishing industry's wider entertainment arena, and dates back to the very first World Science Fiction Convention in New York in 1939.
Today the Comic Con India Cosplay Finals are live as this is posted (Feb 24).
Comic Con India explains,
"Cosplay is a performance art in which participants called cosplayers wear costumes and fashion accessories to represent a specific character. Cosplayers often interact to create a subculture and a broader use of the term "cosplay" applies to any costumed role-playing in venues apart from the stage. Favorite sources include manga and anime, comic books and cartoons, video games, and live-action films and television series.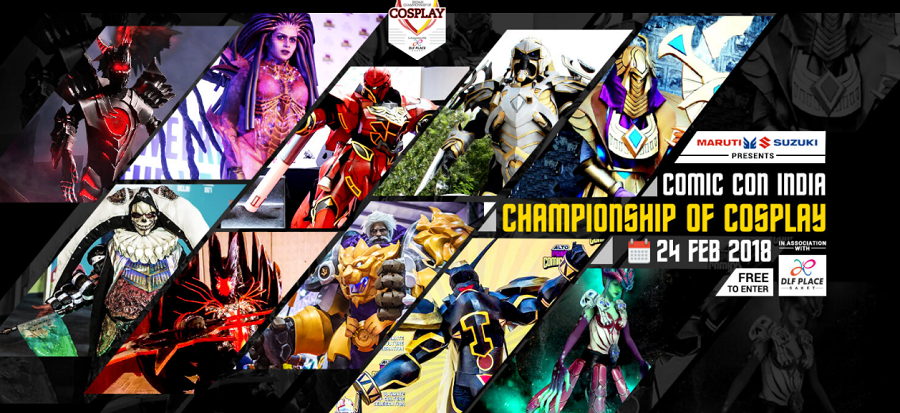 Which means that, along with the predictable Marvel and DC superheroes, we can expect to see costumes from across the costume-publishing industry, with no doubt Star Trek and Star Wars characters everywhere.
The winner of the India Comic Con Cosplay in New Delhi today got there having previously won the finals of regional Cosplay contests in Delhi, Mumbai, Bengaluru, Pune & Hyderabad.
Today's winner goes forward to the represent India in the Crown Championships at C2E2 in Chicago, going up against past champions from USA, France, Austria, China, Singapore, Indonesia & Australia.
To keep up with the Cosplay India finals and get some great pictures, follow the twitter feed. @ComicConIndia