When Amazon arrived in Australia there were fears the domestic book market might be irreparably disrupted, but the country's leading online bookseller Booktopia has since more than doubled its revenue and its market share.
---
Valued at AU$ 357 million (US$ 265 million) as it launched on the Australian stock exchange this week, "Australia's local bookstore" Booktopia is celebrating not just surviving the arrival of Amazon in the country, but going from strength to strength in defiance of predictions that the American giant would decimate the national book market.
CEO and co-founder Tony Nash was one of the few Australian businessmen to be undaunted, perhaps even invigorated, by the threat of, and then the eventual arrival of, Amazon in Australia.

Founded in 2004, Booktopia was steadily gaining dominance of the AU book market when Amazon began to show serious interest. A 2016 IPO attempt was brought to an early end when rumours surfaced that Amazon would be entering the market (the official announcement came in April 2017, and the launch just in time for Christmas),
Three years into Amazon's tenure and Booktopia's second attempt at an IPO was successful, investors cheered on by the impressive growth Booktopia achieved despite Amazon's competition in a book market valued at AU$ 2.5 billion ((US$ 1.85 billion).
The pandemic helped, of course, shifting consumers online at an unprecedented clip, but of course the pandemic tide raised all boats, including Amazon's, and if anything we might have expected Amazon to leave the competitors in the dust.
We don't yet know how well Amazon AU performed this year, and likely we'll never be told the details of Amazon's AU book market progress, but we do know Booktopia's numbers and they are impressive.
From revenues of AU$ 80 million in 2017 Booktopia is pulling in AU$ 200 million, and its market share is up from 6% to 15%.
Said Nash about the IPO,
The fact we could prove we could succeed when Amazon had arrived made it a lot easier to get people to invest in our future, rather than a future that might be.
Part of the new funds will go to double the company's distribution capacity to 60,000 units a day, and complimenting that, Afr reports that,
The first stage of a new AU$ 20 million distribution centre was completed just in time for the traditional pre-Christmas book sales rush.
For those interested in the cold financials, Afr tells us that,
Proforma revenues are expected to grow 23.4 per cent to AU$ 204.5 million in 2021 after 28 per cent growth in 2020. Earnings before interest and tax are forecast to rise 48 per cent to AU$ 4 million, excluding AU$ 4.5 million in offer costs, and net profit is forecast to reach AU$ 700,000, up from AU$ 200,000 in 2020.

The company expects to ship 7.47 million books this year, up from 6.45 million in 2020, and achieve a 5 per cent increase in average order value from $65.08 to $68.34.
About Amazon's expansion plans in Australia (it has just had an AU$ 130 million capital injection from its US parent to fund capacity expansion, taking total issued capital to more than AU$ 680 million, according to Afr), Nash said calmly,
They're more interested in someone selling a book on their marketplace and them clipping the ticket – they want to work out how to drive more people into Prime and Kindle and Audible.
For Nash, ebooks and digital audio are not to be ignored, but are not central to Booktopia's existence. While Amazon only launched its full AU store in 2017 it had been running a Kindle store in the country since 2013, and while figures are not easily come by it's safe to say Amazon dominates the AU ebook market.
Booktopia used to sell ebooks supplied via Ingram, but now has a partnership with Kobo which offers 2 million titles plus a selection of audiobooks which are part of Booktopia's 1 credit per month audiobook subscription service.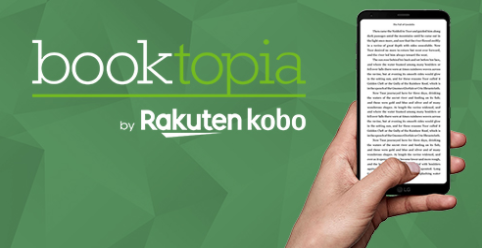 It's not clear of these 2 million titles are part of, or in addition to, the 6 million titles Booktopia claims to offer on its homepage.
Read more at Afr.