The Sheikh Zayed Book Award, often called the Arab Nobel Prize, is actually nine awards, each worth the USD equivalent of $200,000, and among the biggest and most prestigious literary prizes on the planet.
Each edition sees writers, translators, academics, publishers, and cultural organisations from around the world awarded for their exceptional contributions to advancing Arabic literature and culture.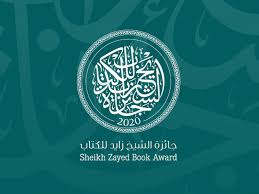 In a statement on the Sheikh Zayed Book Award site, Saood Al Hosani, Acting Undersecretary of the Department of Culture and Tourism – Abu Dhabi, explains:
The Sheikh Zayed Book Award continues to celebrate the literary pioneers and thought leaders who play a pivotal role in both highlighting and adding to the richness of Arab culture, opening ever broader horizons for creative innovation. Those we are honouring have contributed greatly to building bridges of communication and dialogue between the many different cultures of the world, in the spirit of our founding father, the late Sheikh Zayed, after whom this Award was named and who greatly believed in the power of the twin pillars of knowledge and culture.
But while the topic is Arab culture and learning, the website makes clear that,
Authors, publishers, translators and organisations of any nationality can make submissions, which are welcomed from all countries in Arabic and other languages.
Previous winners of the Award include Dame Marina Warner (UK), Amin Maalouf (France), Banipal Magazine (UK), Professor Philip Kennedy (USA), and the Institut du Monde Arab (France).
The nine award categories are:
• Literature (including both fiction and poetry)
• Young Author (for writers under the age of 40)
• Children's Literature
• Cultural Personality of the Year
• Publishing and Technology
• Arabic Culture in Other Languages
• Translation (either into or from Arabic)
• Literary and Art Criticism
• Contribution to the Development of Nations
I end this post with the topical words of Dr. Ali bin Tamim, Secretary General of the Sheikh Zayed Book Award and Chairman of the Abu Dhabi Arabic Language Authority:
During this current global crisis, we have been reminded that no matter what happens, culture adapts to the most difficult of circumstances, and endures. As the rich cultural life of the Arab world continues to flourish, I urge writers, publishers and scholars around the world to bring the fruits of their labour to the judges' attention. We look forward to appraising the submissions for what is sure to be another fresh and exciting edition of the Sheikh Zayed Book Award.
Closing date for submissions is 1 October 2020.
More details here.