As the biggest trade event in the world, the Frankfurt Book Fair has had so much happening it's hard to keep track. Alongside the big announcements that capture the international headlines are a ton of smaller announcements that lubricate the international publishing industry.
One such was confirmation that Germany, home to the Frankfurt event, would be Guest of Honour at the 2021 Abu Dhabi International Book Fair.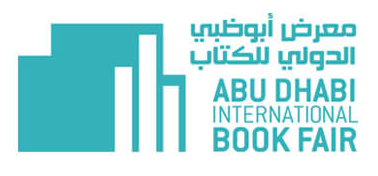 Frankfurt Buchmesse CEO Juergen Boos signed the agreement with Saif Ghobash, undersecretary of DCT Abu Dhabi (Department of Culture & Tourism), witnessed by Faisal Al Sheikh, the director of the Abu Dhabi International Book Fair.
The UAE's The National reported Boos as saying the Frankfurt and Abu Dhabi events had tied going back over a decade.
It was a bond, Boos says, that began when the Frankfurt International Book Fair worked with the former director of the Abu Dhabi Authority for Culture and Heritage, the late Mohammed Khalaf Al Mazrouei, who was also known as Abu Khalaf.

"We definitely have a shared history. With my dear friend Abu Khalaf we worked jointly in developing the book business in Abu Dhabi and the Middle East," he says.

"But this is different because this is not the Frankfurt Book Fair participating, but Germany being invited as the guest of honour. So there is a cultural and political dimension to it."

Boos says that work has already begun with wide selection of German sectors tapped to participate in Abu Dhabi in 2021.

"There have been cultural presentations but there is also an economic focus as well, because there will be discussions about the sales of book rights and the rest," he says.

"It is also important to note that it is not all just one way. We will bring a delegation of authors and people of culture to meet and exchange with their Abu Dhabi counterparts."
The National also reported on Abu Dhabi's participation at Frankfurt this year:
On October 17, the 2019 Sheikh Zayed Book Award winner for Children's Literature, Kuwait's Hussain Al Mutawaa, (took) part in a panel session discussing the characteristics German and Arabic children's books.

October 18 (saw) Emirati author Hessa Al Mehairi, launch her 2018 Sheikh Zayed Book Award winning children's title The Dinoraf, in Italian, French and English.

October 19 (saw) the Abu Dhabi headquartered publisher Kalima, will launch the Arabic translation of Syria Table Tales: The Global Nomad Cuisine of Abu Dhabi, a cookbook by author Hanan Sayed Worrel, featuring recipes from more than 40 people various nationalities who still live in the capital.
That's a picture being painted around the globe as Arab publishers engage ever more actively with international trade events, on a scale unimaginable just a few years ago.
The Arab Renaissance continues apace.
This post first appeared in the StreetLib-TNPS newsletter Publish MENA #6.