Variety this week carries the news that Amazon's Audible is hiring top Hollywood names to narrate its original audiobooks.
Which is fair enough given this is a Hollywood story. What's a little surprising is the coverage the story is getting in the publishing industry media.
Celebrities narrating audiobooks is nothing new, but it seems anything Audible does is headline news nowadays.
But let's stick with Variety's coverage, which has some little gems tucked away in the detail, even if it does mean wading through the celeb lists to get there:
Hobnobbing with the likes of Resse Witherspoon, Kate McKinnon and Yara Shahidi isn't typically the gloss applied to the cerebral audiobook set, but Audible is putting the humble audio story through its own movie-makeover montage, inking high-profile development deals with entertainment names like "The Walking Dead" comics creator Skybound Entertainment, Witherspoon's Hello Sunshine and Lorne Michaels' Broadway Video Enterprises.
Variety quotes Audible's new senior vice president of content acquisition and development Rachel Ghiazza as saying,
We're definitely interested in working with more Hollywood talent, knowing that there's a lot of amazing creative talent there. We're really eager to see what they can do in the format. It's definitely an area we're investing more in.
But for those less star-struck among us, the real story here is the demographic and habits of this new breed of digital audiobook consumers.
Variety notes the market comes with,
a coveted audience. Not only are audiobook listeners more affluent, educated and urban, but they're also younger. According to a 2018 Pew Research Center survey, nearly a quarter of 18- to 29-year-olds listened to an audiobook in the previous 12 months, more than any other age bracket surveyed and up from 16% in 2016.
Audible executive vice president and publisher Beth Anderson tells Variety,
We have found that people who buy audiobooks actually buy more print books than people who don't buy audiobooks.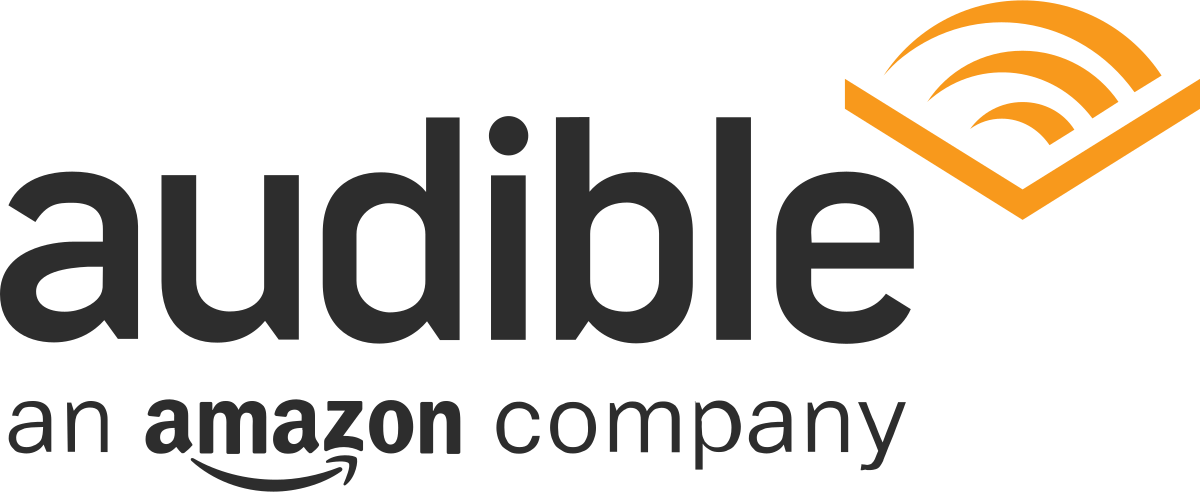 Amazon of course has the sales data to make such a claim, but safe to assume if that's true for Amazon customers it's also true for customers at other bookstores, both online and bricks & mortar. Great news for publishers.
And as Variety notes (and this applies equally to booklovers as to movie-goers),
Capturing a growing Gen Z and young-millennial base — one that pays for products, no less — is a dream for entertainment companies vying for sunlight in a thicket of consumable media.
Variety cites as an example that Broadway Video, producer of the popular US TV show Saturday Night Live, which is working with Audible to produce audio-only original comedy programs.
Britta von Schoeler, head of Broadway Video Enterprises, said,
I know we're reaching a very wide audience, and from what I understand, we're also reaching people who we don't normally reach as part of our NBC television audience, which is pretty exciting. Overall, the feedback has been fantastic.
Variety adds,
"Heads Will Roll," Broadway Video's inaugural Audible program, has performed so well that the company is exploring an on-screen adaptation — an inverse of the usual print-to-audio route.
"We're actually talking about how we can create the visual version of 'Heads Will Roll,' and it's had unsolicited interest from several platforms, which is really exciting," says von Schoeler. "Because now we're thinking of Audible as our first window in creative storytelling, and from here, hopefully we can build a brand beyond an audio format."
At risk of exceeding fair play with the quotes from this Variety post, let me just add that Audible tells Variety
its U.S. originals content portfolio has shot up 132% in 2019 from the prior year, on top of 64% growth from 2017 to 2018; in total, the company offers more than 465,000 audio programs.
Plenty more details in the Variety OP.
Here just to end with a reminder that while this post is about Audible, and Audible has the biggest market share in the key Anglophone markets, original content is the name of the game around the world as publishers and audio streaming services expand their role in the global publishing arena.
It's an exciting time for the audiobook services, for publishers, and for authors.
And of course the whole global audio renaissance is driven by digital delivery, the smartphone and, increasingly, smart-speakers.
With Audible homing in on a half billion audio products it's clear that, for now, Audible is the biggest player in the audiobook world, and in the Anglophone markets is unlikely to be deposed any time soon.
Globally it's a different story, with Storytel, Ubook, Audioteka, LitRes and many other players expanding rapidly in markets Audible is not yet active in.
Storytel recently hit one million subscribers across 17 markets.
Storytel hits one million subscriber target five months ahead of expectations as audiobook and ebook users "rise significantly" during summer

No question Audible is the single biggest player, and with Amazon's deep pockets is likely to stay so, but collectively the global players will more than match Audible's might in the next decade, and some may yet give Audible some sleepless nights in the Anglophone markets.