Malta's National Book Council has announced that the 2019 Malta Book Festival will take place 6-10 November at the Mediterranean Conference Centre in Valletta.
With a population of just 430,000 it's not a major logistical challenge but still a remarkable gesture of support for books and reading that the Festival programme will be published in September and a copy delivered to every household across the two islands of Malta and Gozo.
In doing so Malta joins Iceland as one of the few countries that ensures every household is aware of a national book event.
Print sales down 43%. Ebooks sale up 60%. Will the 2017 Christmas Book Flood be good news for Iceland's publishers?

This year's festival poster is the work of illustrator Lisa Falzon and graphic designer Steven Falzon. Falzon also produced the 2018 festival poster.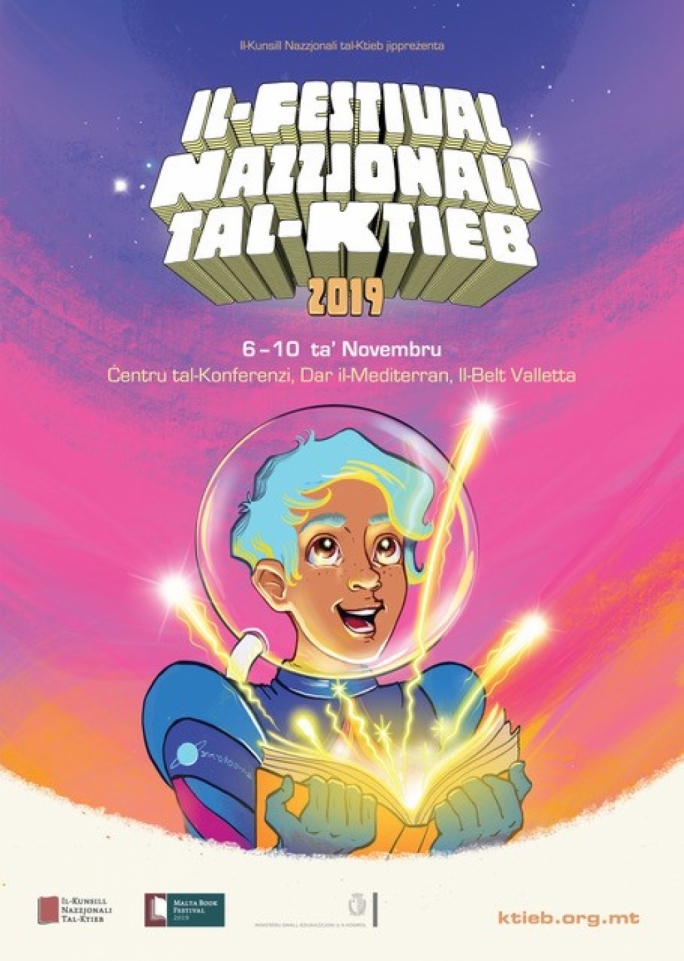 Among the event highlights will be the announcement of the winners of the first Doreen Micallef National Poetry Contest for poetry in Maltese, which opened for submissions last month. A 1,000 euros award is up for grabs, but the organisers have stressed there will be no award if the submissions are not up to standard.
The Malta Book Festival launched in 1979 as the Malta Book fair (1979-2012) before morphing into the Malta Book Festival, regularly attracting over 40,000 visitors.
Follow the National Book Council on Facebook for updates on the Festival and news of key speakers.