The Chiang Mai Book Fair, as the headline suggests, will be starting June 28 and running through to July 7. Not much information available as to its scale and scope, but I just had to include it here for its adorable artwork.
Book fair art often loses sight of its indigenous culture when trying to attract an international audience, but the Chiang Mai Book Fair has a clearly domestic audience in mind.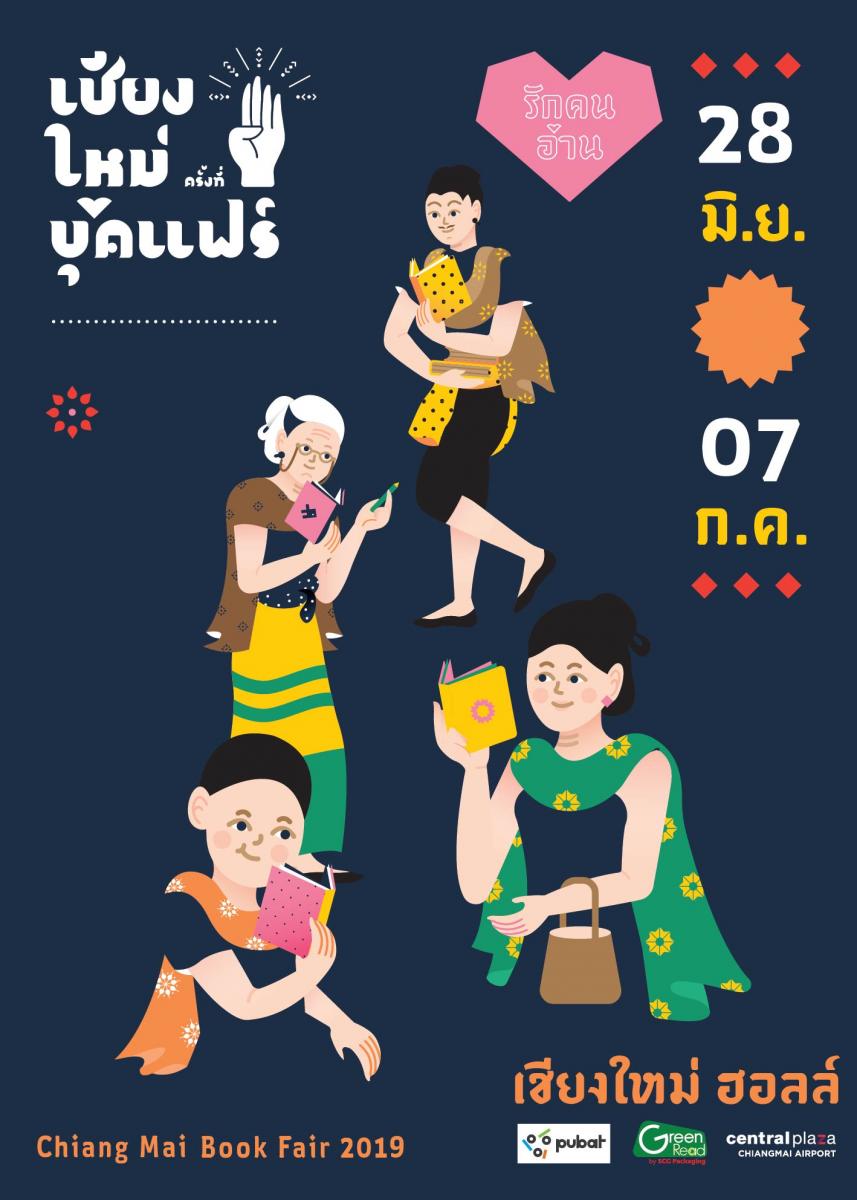 Thailand of course is one of those countries where nobody reads so publishers look the other way.
So it would be wholly inappropriate for me to mention that the Bangkok International Book Fair (not so hot on book fair art, but big on books) regularly attracts over 2 million visitors, and in 2018 sold $16 million worth of books.
The global book market. It's so much bigger than you think.