They say a picture is worth a thousand worlds, and what says it better than this image from  the Sharjah World Book Capital twitter account today. ( @SharjahWBC ).
The Sharjah Children's Reading Festival typically draws a crowd of around 300,000.
NB By the time you see this it will be 5 days, or 4 or… Or maybe its happening. Or maybe its all over.
Whenever it is, it can't take away the elegant beauty of the image.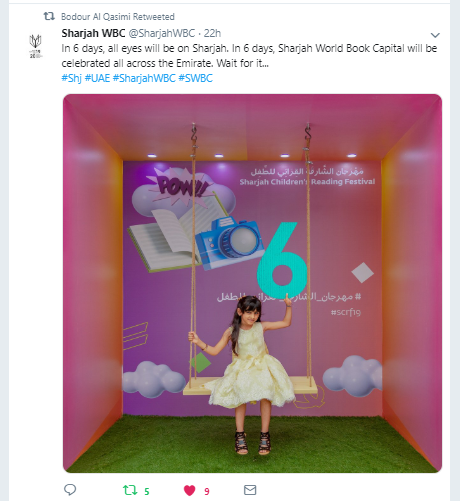 And in related news, last week Sharjah's children's parliament was inaugurated.