It's a truth universally acknowledged that the global book market is the USA, the UK, a handful of other Anglophone and west European countries, and , well, that's it.
Or so it seems sometimes.
But in this week of World Book Day TNPS, not one to shy away from shining a spotlight on the invisible book markets many in publishing universally ignore, is taking some more snapshots of the exciting and uplifting interest in books around the world – especially in those places where, or so conventional wisdom has it, nobody reads.
Today we take a look at Borneo and Ghana, because even if we don't write or publish books for children ourselves, who can resist photos of children and books?
Borneo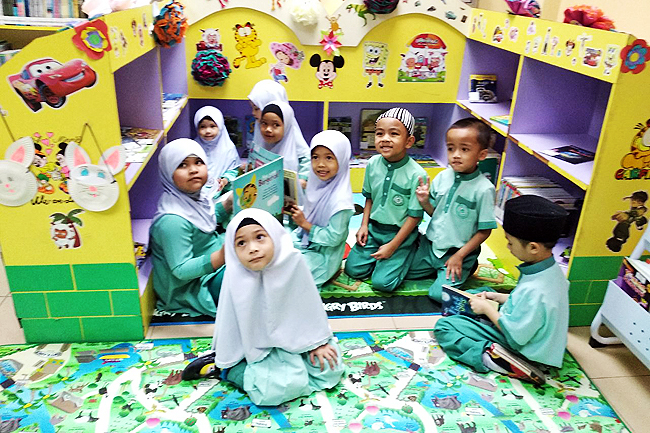 The Borneo Bulletin reports that
Students from over 20 primary and secondary schools in the Belait District took part in activities to celebrate World Book Day on April 21 and 23 at the Language and Literature Bureau Library of Kampong Pandan.
The activities held in collaboration with three libraries in Kuala Belait, Seria and the Pandan area included a motivational talk to promote reading among the students, a mini 'readathon' challenge, drawing session, spelling bee and quizzes.
Find out more in the Borneo Bulletin post.
Ghana
Meanwhile across the Indian Ocean and halfway across the African continent in Ghana, Samira Buwumia, the wife of the Ghanaian Vice Presidential, led an event organized by her literacy foundation, the Samira Bawumia Empowerment and Humanitarian Project.
Mrs. Bawumia took to Facebook to quote Dr. Seuss:
The more that you read, the more things you will know. The more that you learn, the more places you'll go.
She continued,
Reading creates dreamers and thinkers, critical for the development of any nation. Today, on World Book Day, I urge all of us to pick up a book and immerse ourselves into the vast world of imagination. Let us become a nation of readers. Happy World Book Day.
Read more about the event here.
Or checkout this Youtube video of the Second Lady at the schools event.