While the western book fairs naturally continue to grab the attention on the western publishing industry circuit, the real story of the Global New Renaissance is unfolding in the smaller markets that are largely overlooked.
There has been phenomenal growth in interest and attendance, and consequently sales, at book fairs and book festivals around the globe, with 2017 breaking records, and 2018 on target to break the 2017 records.
And this is being reflected in improved results and confident new title releases reported by publishers. Take Turkey for example.
YAYFED (Yayımcı Meslek Birlikleri Federasyonu – the Federation of Professional Associations of Publishers) is reporting growth for both January and February this year, after a slight drop in 2017 compared to 2016.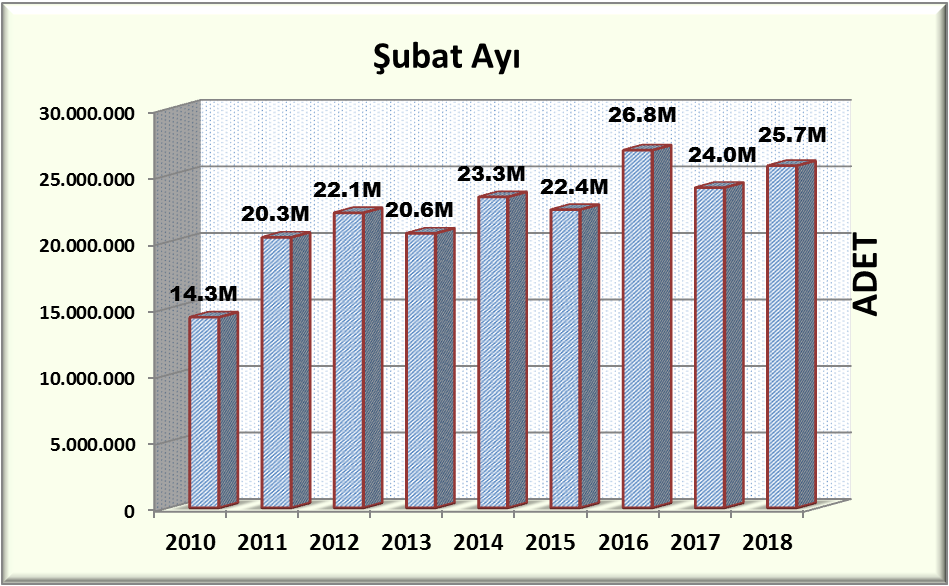 Yayfed remarks,
Although it is still early to make annual assessments, we have met with very positive figures for the sector for the first two months of the year. The positive momentum that has been continuing since the last year, especially in the category of Culture Publishing, strengthens our expectation that the publishing industry will reach a new peak in 2018.
Of perhaps more interest is the breakdown by categories, where we see trade books doing well, with both adult and children's sectors strong, while there is a comparative decline in the educational sector, traditionally seen as the mainstay of the smaller markets.
The IPA's most recent valuation of Turkey's publishing market is $1.8 billion, making Turkey the eleventh largest publishing market in the world.
In an interview in Hurriyet Daily News, Kenan Kocatürk discussed the
urban myth that Turks don't read,
pointing to rising publisher activity and a growing publishing sector despite political and religious strife in the country and a complete lack of government support for the industry.
According to Kocatürk.
666,856,579 books were printed in 2016, which amounts to 8.4 books per person.
Kocatürk also pointed to rising interest in book fairs and festivals across the country, which is where we come to the TNPS mission to track the Global New Renaissance unfolding.
As this post goes live we are in the middle of the Bursa Book Fair in Turkey. We won't know the 2018 final numbers for a while yet, but ponder this:
In 2017 the Bursa Book Fair registered 265,000 visitors. Over a quarter million Turks turned out to what is only the third largest book fair in the country. That was a 36% increase on the 2016 turnout of 170,000.
Bursa may exceed the 2017 visitor numbers this year, but for now let's compare that 265,000 visitors to the less than 100,000 Milan turnout and the 150,000 Paris turnout this year.
And to put the Bursa numbers in further context, Bursa is the second big Turkish book fair just this month.
As reported here at TNPS, the CNR Istanbul International Book Fair was expecting upwards of 450,000 visitors (final numbers yet to be announced as the event only finished just a couple of days ago).
Istanbul International Book Fair is under way. 450,000 visitors expected

As noted in that TNPS post the CNR Istanbul Fair is
not to be confused with the November TUYAP Istanbul International Book Fair, which has been held annually since 1982, and which last year saw a record 740,000 visitors.
To which we can add the Izmir Book Fair scheduled for April 14-22 this year. In 2017 the Izmir Book fair saw 444,000 visitors, an increase of 12% on 2016.
There's also the Diyarbakir Book Fair in September, for which I have yet to track numbers, and new for this year will be the first Eastern Anatolia Erzurum Book Fair in May.
All told we're looking at upwards of 1.5 million visitors heading for book fairs this year in Turkey, and the trend is clearly upwards, as social media and smartphone connectivity drives interest and awareness of book and literature events.
Stay posted to TNPS for further updates on the international book fairs and book markets as we continue to track the Global New Renaissance as it happens, day by day.