Amazon this week announced its anime service Anime Strike, acquired just a year ago, is being shuttered as an independent entity and rolled into Prime.
Great news for those already subscribed to Prime, who will now get the service for free. Not so good for those who were subscribing to the Anime service but not Prime itself.
On its own, Anime Strike was competing with Funimation and Crunchyroll as well as the big streaming sites Netflix and Hulu. Putting Anime Strike in the Prime package makes a lot of sense. One less site to manage, and gaining from the efficiencies of Prime.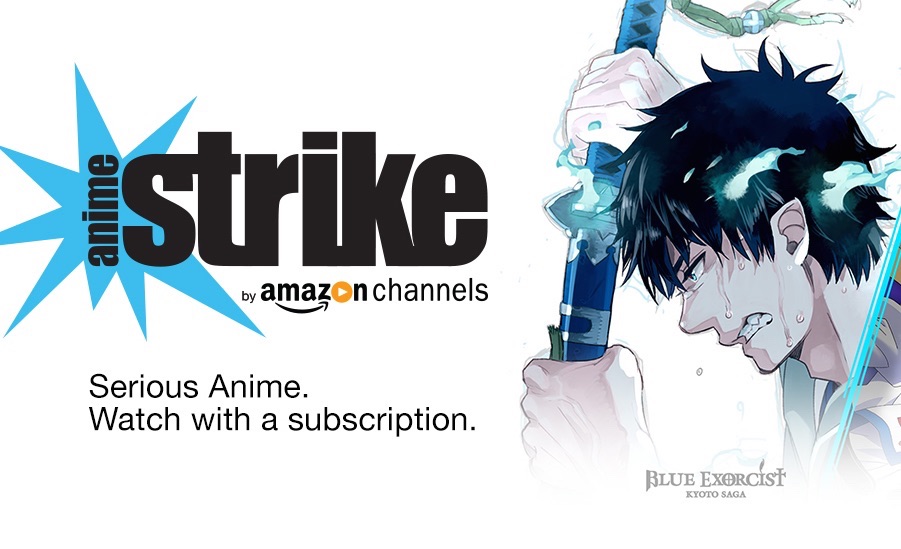 Likewise the shuttering of the Bollywood style niche site Heera and putting that content into the Prime package is just good business sense.
Late last year Amazon shuttered the DVD rental service LoveFilm's UK and Germany operations. If people want video, let them use Amazon Prime Video streaming, Amazon reasons.
Following the Whole Foods acquisition, Amazon Wine was shuttered last year, and we also saw the CreateSpace retail store shuttered. I know I'm not alone in speculating that the CreateSpace site itself may be next, as Amazon nudges authors and small publishers into KDP Print.
But might we see AbeBooks next to be folded into the main Amazon site?
The signs are all there.
Just before Christmas AbeBooks suppliers received notification from Amazon that digital goods would no longer be permitted on the AbeBooks site.
Change to AbeBooks Policy for eBooks
Dear Seller,
As of February 6, 2018, AbeBooks will no longer permit the listing of eBooks (or any digital or electronic written content) on the AbeBooks websites.
We will continue to focus on selling physical books, art, and collectibles.
If you have any eBooks listed online in your AbeBooks inventory, please remove them by February 6, 2018.
We appreciate your cooperation and understanding.
Sincerely,
Your AbeBooks Team
Although owned by Amazon, AbeBooks is run as a separate business with its own inventory, upload procedures and its own rules.
No Kindle ebooks here, but sellers have previously been able to sell their own digital products on the site. That ends in February, as per the AbeBooks email.
And from there we have to wonder if AbeBooks itself is now on borrowed time and if, in the not too distant future, AbeBooks will be folded into the main Amazon site.
AbeBooks was founded back in 1995 and the website launched in 1996, only to be acquired by Amazon two years later. Now in its twenty-first year, AbeBooks has an impressive history, but my guess is AbeBooks will at some stage soon take its logical place as part of the Amazon store.
Here's the thing: On the one hand AbeBooks offers a specialist buying experience for those wanting, for example, signed editions, special editions, and arts-related products (everything from magazines to music scores to photographs to postcards). AbeBooks has dedicated sites for the UK, Canada, AU/NZ, Italy, France and Germany, with a Spanish-language version, IberLibro.
But is there really anything here that couldn't be handled more efficiently and cost-effectively from the main Amazon sites using Amazon's physical infrastructure? It's not as if Amazon has no experience delivering books to customers.
A substantial percentage of the stock is CreateSpace POD paperbacks via resellers. CreateSpace of course is also owned by Amazon, and that may be one reason to keep AbeBooks going.
Put simply, when a POD paperback is sold on Amazon the publisher gets a much higher royalty than for the same title sold on a third party site. But as Amazon owns this particular third party site it will be collecting the third party site fees as well as the Amazon fees.
But that's unlikely to be enough to justify AbeBooks' separate existence for much longer.
And probably the same goes for The Book Depository.
Both were bought as going concerns with their own infrastructure, as were, for example, Audible and CreateSpace.
But whereas Audible and CreateSpace are production businesses that compliment Amazon's primary retail operation by supplying original goods, so justifying their separate existences, AbeBooks and The Book Depository, for all their merits, are essentially just retailers replicating what Amazon already does with its core operation.