The 200th anniversary of Frankenstein and the 75th anniversary of The Little Prince are being celebrated at the 4th Guayaquil International Book Fair in Ecuador, which ends its five day run on Sunday (Sept 5-9).
It's just one of countless book fairs and festivals across Latin America that pass unnoticed by the outside world but serve to undermine the urban myth that Latinos don't read.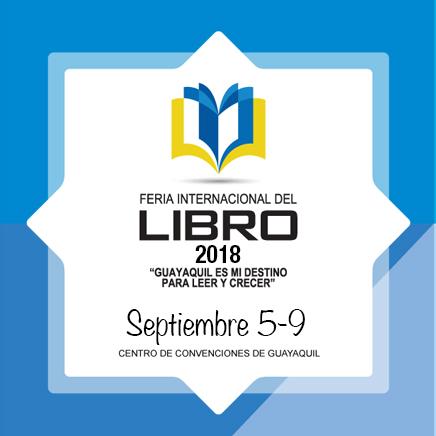 To the extent that Ecuador's book and publishing events get any attention at all it is usually around the main Quito International Book Fair, lined up for November.
But FIL Guayaquil's 28,000 visitors is not to be sneezed at, and a reminder that, across the South American continent, there are many more readers than regular bookstore sales stats might suggest.
For a continent that doesn't read, how is it that so many South American countries attract so many visitors?
Peru's FIL Lima this year clocked 565,000 visitors, while FIL Buenos Aries regularly attracts 1.2 million. And yes, that's a full million more people than the USA's record-breaking 200,000 attendance at the Washington National Book Festival this year.
UK's Bradford Lit Fest and USA's Washington National Book Fest see record attendance
And if Guayaquil's 28,000 seems a little lame by comparison, spare a thought that's it's more than the London Book Fair attracts each year.
For those with Spanish-language titles Ecuador is a market of considerable potential. With over 16 million people it's a country on par with the Netherlands by population, and 13.5 million of those are online. That's more internet users in Ecuador than in Belgium, Romania or Sweden, and three times as many as New Zealand.
Follow FIL Guayaquil on twitter: @FeriaLibroGYE
Follow preparations for FIL Quito on twitter: @FILQuito
For daily tweets on the global publishing scene follow TNPS: @thenewpubstd